What's more Rhode Island than the quahog? Join us to celebrate Quahog Week, March 26–April 1.
Quahogging has a rich history in the Ocean State, employing hundreds of commercial fishers and serving as a treasured pastime for families. Plenty of classic dishes have made their mark on Rhode Island, from clams casino to clam chowder, stuffies and clams chorizo, to name a few. While popularity boosts in the summer months, commercial diggers bring in this Rhody classic year-round!
Quahog Week is our opportunity to step back and celebrate our wild harvest shellfish, as well as our state's amazing array of eateries. Show your support by sampling the many tasty dishes that will be featured by participating restaurants, as well as preparing some of your own at home. Share your photos by using #QuahogWeek.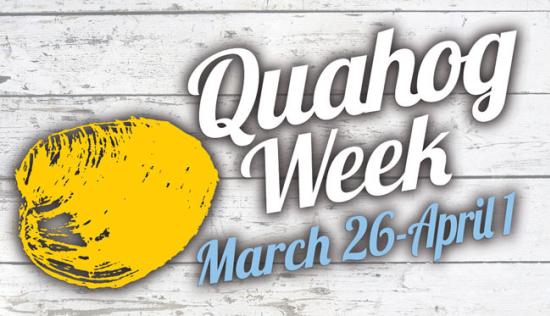 Quahog Week kicks off the week Monday, March 26 with a special event at Save The Bay from noon–2 p.m., led by Governor Gina M. Raimondo, Senator Jack Reed, state leaders and shellfishing industry members. Small quahog bites will also be provided by Nicks on Broadway, Easy Entertaining, Eli's Kitchen and Matunuck Oyster Bar. RSVP to the event by emailing adam.hadley@dem.ri.gov.