What's more Rhode Island than the quahog? Join us in celebrating our state's favorite clam from May 15–21 during the 6th Annual Rhode Island Quahog Week!
Quahog Week highlights the many restaurants, markets, fishermen, and food-based businesses committed to growing Rhode Island's local food economy, with special emphasis on quahogs.
The week shines a light on the quahog itself, the hard-working men and women who harvest them, and the vibrant local food industry that makes them available to consumers. Throughout the week, restaurants and markets across Rhode Island will celebrate this sustainable resource and its year-round availability by featuring a quahog dish on their menu.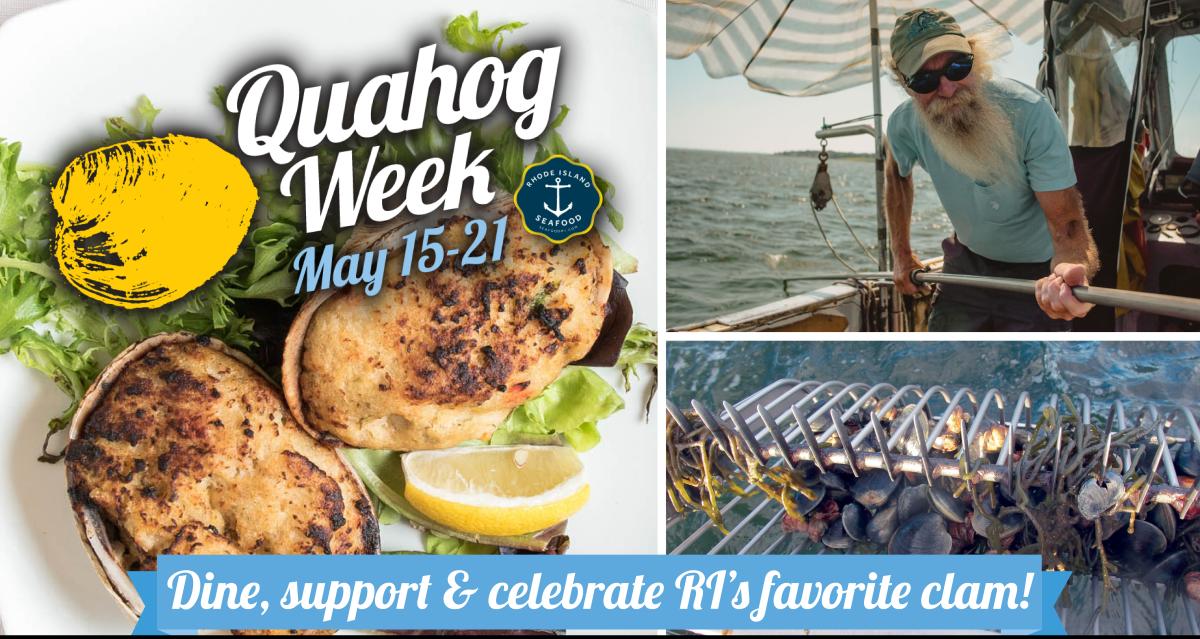 Quahogging has a rich history locally, supporting the livelihoods of hundreds of Rhode Island fishermen and women year-round, as well as serving as a treasured pastime for Rhode Island families who enjoy digging their own. Our local food system supports more than 60,000 jobs and is a key driver in attracting tourism to the Ocean State. Quahogs are plentiful in Narraganset Bay all year. And, they are delicious — freshly shucked on the half shell, steamed, or prepared as stuffies, chowders and pasta dishes. There are so many options!
No matter how you participate, Quahog Week offers plenty of ways to enjoy delicious local seafood and learn about, celebrate and support our thriving RI seafood industry and local "foodie" culture. Spread the word and check out seafoodri.com for a full list of participants and more!
For restaurants and markets: Don't miss out on this exciting opportunity! Simply fill out the restaurant participation entry form (it's free), spread the word and we'll do the rest! Sign up to participate here.