Beyoncé was right when she asked — and answered — "who run the world? GIRLS." That's right, Lady Power! While we historically might not always get the respect we deserve, Rhode Island quite literally wouldn't be the same without our human Wonder Women. In honor of Women's History Month, we took a look at some amazing local ladies.
PLEASE NOTE: The following is a non-academic (think fangirl) interpretation of "history" (or herstory, as it were).
Mary Dyer — RI or Die

Back in the day, Massachusetts was … messy. Before they became infamous for burning witches, the Puritan's spent their time prosecuting anyone who thought differently than they did. Roger Williams (Puritan turned Baptist) had already had enough and worked with the Narragansett Indians to form what we now know as Rhode Island. In comes Mary.
Roger was promoting original thought and other fun stuff, but he needed more friends — I mean, someone has to bring the green bean casserole to the potluck! Mary would travel up to the Boston area and spread the message of Roger's cool new, super chill club. This did not go over well across the border, and Mary was repeatedly banished for being an RI-Recruiter. But nobody puts baby in a corner.
Mary was brilliant, she'd wear disguises and continued to spread the hype. She traveled back to England a few times to promote the Quaker religion and Rhode Island, but was eventually caught in Boston. The governor announced at her trial that she would be hung, and she replied "Yea, and joyfully I go." Sick burn, Mary.
Wilma Briggs — A League of Her Own

The 1992 movie, "A League of Their Own," was about the All-American Girls Professional Baseball League (AAGPBL). While the movie didn't use any real names, Geena Davis' character was likely modeled after our gal Wilma. Wilma loved baseball the way I love peanut butter, but my dad isn't George Washington Carver. Wilma's father just so happened to be a "semi-professional pitcher, catcher and coach, and one of her six brothers played in the Chicago Cubs minor league system."
The coolest part about Wilma is her "can't stop — won't stop attitude." She missed the tryouts in New Jersey because she was graduating from high school, so her parents packed up the car the next day and drove to Fort Wayne, Indiana, where she took the position of right field. She played with the Fort Wayne Daisies from 1948–1953, and was later traded to the South Bend Blue Sox in 1954 (which was the last year of the AAGPBL).
Wilma wasn't just a baseball player, she went on to teach for 23 years at Wickford Elementary School in North Kingstown until 1992. Wilma currently lives in Wakefield and probably has some pretty cool stories about Tom Hanks.
Paulina Kellogg Wright Davis — Cosmo Before Cosmo

"Out of great heart of nature seek we truth" was the first quote of Volume 1, Issue 1 of The Una, the first-ever paper focused on women's suffrage. The Una was also the first distinctively women's rights-focused journal ever published. It was the Cosmo of 1853, and we all have Paulina to thank for it. She was the "Louise" to Susan B. Anthony's "Thelma."
Her first husband was a doctor, and after his death, she traveled around New England teaching women anatomy and physiology. Her goal was to inspire women to become physicians. In 1850 she and her girl gang hosted the First National Women's Rights Convention in Worcester, Massachusetts, at which she presided and delivered the opening address.
This wasn't her first (meeting planning) rodeo. After she and her late husband quit their church for its support of slavery, they subsequently planned and hosted an Anti-Slavery Convention in Utica (note: women were allowed to vote in these meetings!). She was besties with people like Frederick Douglass (former slave-turned-abolitionist-turned-politico) and Henry Brewster Stanton (co-founder of the Republican Party). I heard she made a really mean cocktail, too.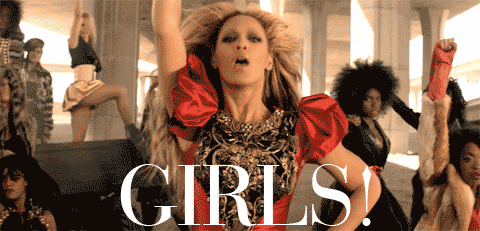 Also Check Out ...

March is Women's History Month and Rhode Island has certainly had its share of female pioneers. They continue reading ›