Three times the love, three times the cute, and three times the fun! Roger Williams Park Zoo is pleased to introduce the latest additions to its family. Three lively North American river otters, females Dunkin and Zinnia, and male Clyde Jr., were born to mother Mishi and father Clyde on Wednesday, Feb. 7, 2018. 
\
After several days of observations post birth, the pups had a physical exam — checking their overall healthy appearance, weight and gender. It is always preferable for zoo staff to stay as hands-off as possible, as long as the mother is tending to the care of her offspring. Mishi is a first-time mom, and she is tending to her young with lots of love and affection.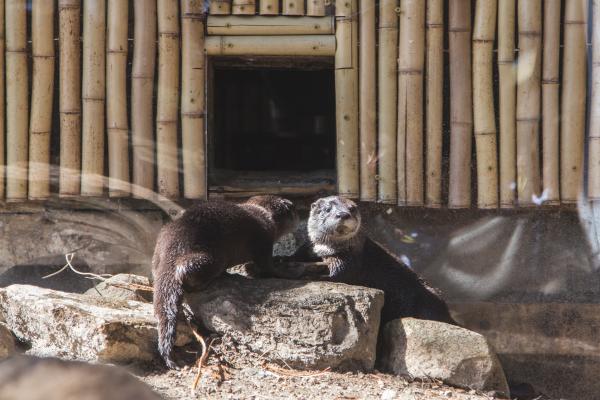 Clyde will now begin to spend time with his pups as the little ones learn to swim. Often times, the new dad will take on the role of playmate, joining the pups on daily swims.
These spirited triplets have more growing up to do. River otters are very intelligent and curious animals known for their great sense of smell, hearing and natural swimming ability. Pups wean by three or four months, and usually stay with mom for almost a full year. They will start to walk at five/six weeks, begin eating solid foods and start learning to swim at six to eight weeks, and become swimming aficionados around three months.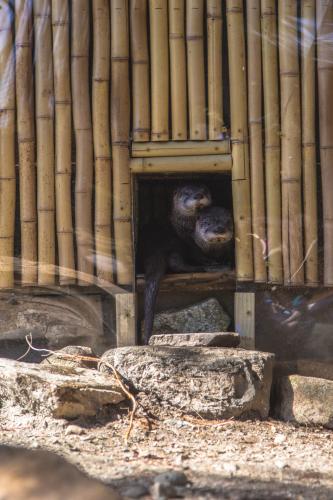 Roger Williams Park Zoo visitors may visit Clyde, Mishi and their new baby triplets outside the World of Adaptations daily from 10 a.m. to 5 p.m.
More fun at the zoo ...

The Roger Williams Park Zoo is one of the nation's oldest zoos, home to the Jack-O-Lantern Spectacular and animals such as African elephants and snow leopards. Don't miss the camel... continue reading ›