On the last Small Bites, we saw the chef from The Lobster Pot show us how to make a baked stuffed lobster. It was a beautiful dish. But, we've heard that not everyone knows how to shell a cooked lobster. It can be a daunting task for someone who doesn't work with this shellfish on a day-to-day basis. That's why we had Chef Chris Lee give us the following full demonstration on how he breaks down a boiled lobster:
To shell a lobster, first snap off the tail. Then, split the tail and remove the meat.
Remove the claws and break them into two parts, the claws and the knuckles. Split the claws with the back of a knife and remove the lobster meat with an oyster knife. Repeat with the knuckles.
Serve the lobster meat with melted butter. Or you can dress it with a little mayonnaise and celery for lobster salad.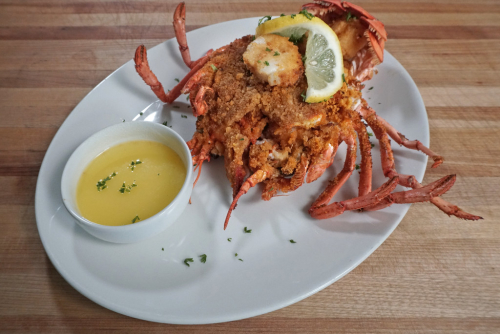 GoProvidence.com and the Providence Journal bring you Small Bites: Easy-to-Digest Recipes. This Learn More ›