GoProvidence.com and the Providence Journal bring you Small Bites: Easy-to-Digest Recipes. Summer is right around the corner and we know what that means, cookouts and parties. If you're looking for a great dip to bring to your next party, look no further. Rich Vellante from Legal Sea Foods brings us his Hot Lump Crab Dip, a delicious dip served with Japanese crab crackers. Show off your cooking skills to your friends and family with this wonderful recipe. 
HOT LUMP CRAB DIP 
- 8 ounces whipped cream cheese with chives
- 2 tablespoons heavy cream
- 3 tablespoons grated Bermuda or sweet onion (optional)
- 2 teaspoons bottled horseradish
- 1/2-1 teaspoon Old Bay Seasoning
- 4 ounces sharp cheddar cheese
- 1 pound fresh, lump crab meat, undrained, cleaned of shells and cartilage
- Japanese crab crackers (found at Asian markets), for serving
- Vegetable oil for frying crackers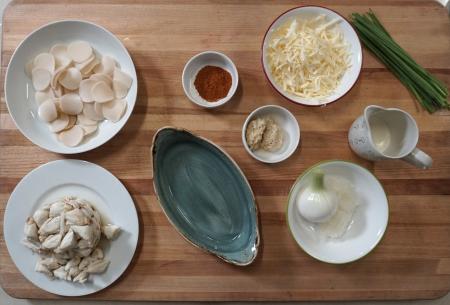 In a large mixing bowl, blend the cream cheese and cream until smooth.
Mix in the onion, horseradish, Old Bay and cheddar cheese.
Stir in the crab meat and its juices.
Place in a medium ovenproof dish, such as a 9-inch pie plate, and bake at 375 degrees until bubbly, 10-12 minutes.
Meanwhile, using a wok, heat enough oil to fry the crab crackers. They start as thin wafers and puff up when they hit the oil. Drain puffed up crackers on paper towel. 
When dip is bubbly, serve immediately with Japanese crab crackers.