There are a lot of virtual events to tune into these days all across the internet. Some of our favorites are being posted directly to Facebook daily, or at least a couple of times a week. While some of these are scheduled events, others are happening a little more spontaneously. Take a look below for a sampling of social accounts you should definitely check out.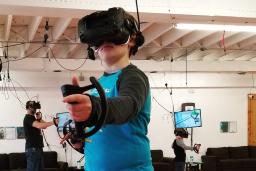 Base Station VR is posting daily trivia questions on their Facebook page. Leave a comment with the correct answer each day for entry into a monthly drawing for one free hour of VR fun! Check their posts for full details. Learn More ›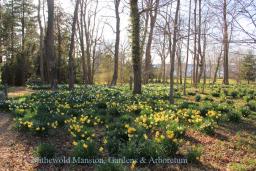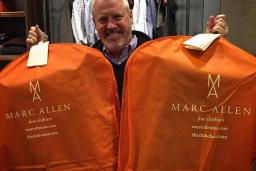 This is a great time to clear out the closet as part of a little spring cleaning. If you find your current wardrobe is a little lackluster, check out the styling tips offered by Marc Allen Fine Clothiers. They're posting frequent videos on their Facebook page highlighting some simple men's fashion advice that might help you shoot some new life into those clothes. They'll also answer any specific questions you might have, so don't be shy! Learn More ›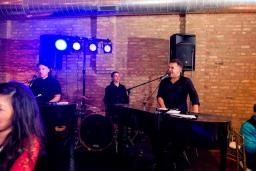 The Point Street Dueling Pianos team wants to be sure that you still have access to live music. They're periodically posting live piano performances on their Facebook page. You can watch from the comfort of your own home and still make live requests. Learn More ›
Providence Children's Museum on Facebook
Each weekday, the Providence Children's Museum posts a kid-friendly activity to their Facebook page, featuring a theme with instructional graphics and videos. Themes include Maker Monday, Tuney Tuesday, Water Wednesday, Try-It Thursday and Fiction Friday.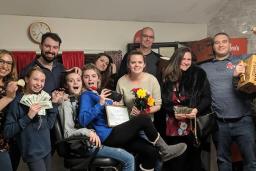 The Riddle Room is posting daily riddles on their Facebook page to keep folks entertained and their minds sharp. Posts can vary, ranging from a traditional riddle to identifying an image or even entering giveaways. Each day's riddle is posted at a different time, so keep your eyes peeled for the next one. Learn More ›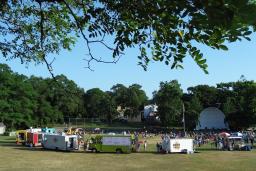 The food is real, the beverages are real, the music is live, but the event is virtual. PVD Food Truck Events has been planning virtual events. You can safely drive up and grab your food, then go home and watch live performances online. Follow their Facebook page for dates and times. Learn More ›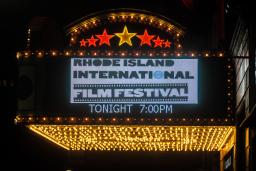 You may not be able to get to the theater, but thanks to the Rhode Island International Film Festival, you'll have access to new films daily. Each day, they post "Your Daily Film" on their Facebook page — a great way to enjoy a movie recommended by the experts. Learn More ›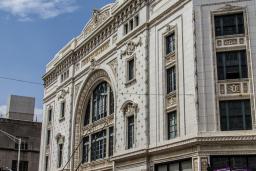 Trinity Rep is posting updates as to what acting company members have been up to, as well as online readings and performances on their Facebook page. You will also find info on online classes and other virtual events — most of which are free. Learn More ›
Also Check Out ...

Just because you're stuck inside for the day doesn't mean you have to be bored. Whether it's continue reading ›