You probably know that every couple of weeks during summer and fall, the rivers in downtown Providence are illuminated with WaterFire's burning braziers. What you might not know is that the beautiful fires aren't the only thing to see at a WaterFire lighting. Every event has another exciting set of features in store. This weekend's full lighting of WaterFire, sponsored by Nortek and the Confucius Institute and U.S.-China Institute at Bryant University, is jam-packed with special events, performances, and showcases. Here are our top four not-to-miss special events for this weekend's fire.
1. Experience Chinese Culture



Chinese Culture Night at WaterFire is hosted in celebration of the 10-year anniversary of the Confucius Institute at Bryant University. The festivities include an array of traditional Chinese music, dance and cultural performances at the Basin Stage from the China University of Geosciences (Wuhan) Art Troupe, and a series of interactive tents on Steeple Street. The display tents provide hands-on activities for families and children, as well as displays of Chinese cultural items. Look out for the Chinese dragon as it glides along the river atop the WaterFire boats!
Image via WaterFire Providence.
2. Celebrate Educational Excellence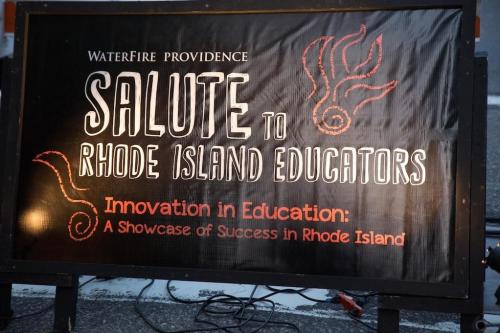 Every year, we salute Rhode Island Educators who have made great contributions to our state. The Rhode Island Department of Education will be recognizing the Rhode Island Teacher of the Year as well as 70 additional award-winning Rhode Island educators on the Washington Street Bridge. The educators will participate in a torch procession from the Washington Street Bridge to the basin for the lighting of WaterFire. When you see them walking by holding torches, say thank you!
In addition to the procession, on College Street there will be tents with interactive displays by some local leading educational groups. Head on down to get in on the fun and learn something new!
Image via WaterFire Providence.
3. Innovative Dance from Fusionworks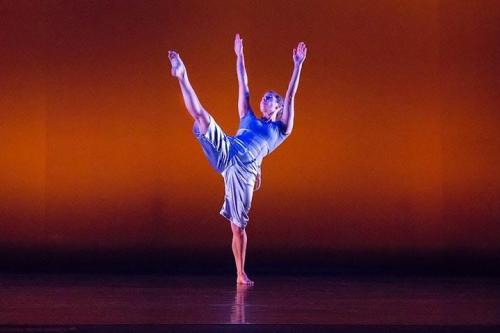 Fusionworks Dance Company will perform two can't-miss shows at 8:15 p.m. and 9:15 p.m. on the Basin Stage. Enjoy some amazing dance brought to you by some of the country's most innovative dance experts.
Image via Fusionworks Dance Company.
4. Creative Lighting Design



The International Association of Lighting Designers will present some spectacular student projects. They are creating special lighting installations at the Irish Famine Memorial and a Shadow Play performance in Memorial Park. Delight in creating a spectacular shadow performance.
Images via WaterFire Providence from the 2015 IALD: New England Light Night at WaterFire.
Come see all this and more and check out WaterFire's event page for even more information about this lighting of WaterFire Providence. Head into the city early and dine in one of the many restaurants along the fires. For more fall and Halloween events click here.