September 2019 Styleweek Info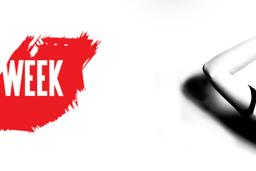 Rhode Island's only Fashion Week, StyleWeek Northeast , returns to the city of Providence for... Learn More ›
StyleWeek Northeast, the Premier Fashion Week, returns with season 13, September 20-23, 2017 at the Rhode Island Convention Center, West Lobby, where more than 15 designers will debut their spring/summer 2018 collections on the runway, as well as installations like the Accessory Showcase. 
Showcasing more than 152 designers since its inception in 2009, StyleWeek was created with the vision of connecting the community, local buyers and press with fashion design. Inspired by the fashion capitals of the world, StyleWeek puts production and attendee experience first, and has been noticed by major publications such as Forbes, Town & Country and Marie Claire.
A biannual fashion week focused on the business of fashion, StyleWeek is a professional production, which includes formal fashion runway shows. It is one of the few regional fashion weeks that has been visited by the CFDA (Councils of Fashion Designers of America). This is a fashion week where industry professionals are invited, but also where the community can purchase a ticket and enjoy just as if they were in the fashion industry.
Here is an overview of one of the hottest fashion events in New England:
StyleWeek Day 1: Opening Night & Student Design Challenge, followed by designers Valentina Oppezzo, Yona Love & Peach Carr
StyleWeek Day 2: Designers Clothes Horse Company, Chevalier Homme & Jeffrey Dickerson
StylesWeek Day 3: Designers Gypsetgirl, Born Again Vintage, Page DeBlasio & Devinto
StyleWeek Day 4: Closing Night, designers Stetkiewicz, Jess Abernethy, Deanna Marie & Janet Howard. The afterparty will be held at Skyline at Waterplace.  
Visit styleweeknortheast.com for a full schedule of events and more information on the designers from all over the U.S, who are showcasing their collections at this professional fashion week. The dress code is come as you are or dressed up! StyleWeek is a fashion week for everyone to enjoy.
Come experience New York Fashion Week in Providence at StyleWeek Northeast.