I love summer in Providence - eating a gelato by the fountain on Federal Hill, watching the sun set on the bay from the Hot Club, walking my dog at the Hope Street Farmer's Market. Yet, even the most ardent city dweller like me needs a break every now and then. Imagine my surprise when I discovered a lush, leafy oasis just ten minutes from the heart of downtown.

The aptly-named Verde Vineyards ("verde" being Italian for "green") is in nearby Johnston, RI. It is the passion project of retired biology professor Jim Verde, who brings a scholarly bent to the growing of the grapes. An erudite yet down-to-earth sort, Verde is always willing to explain the ins and outs of grape cultivation, needlessly apologizing for being long winded. Like most good teachers, he draws you in to the world of wines.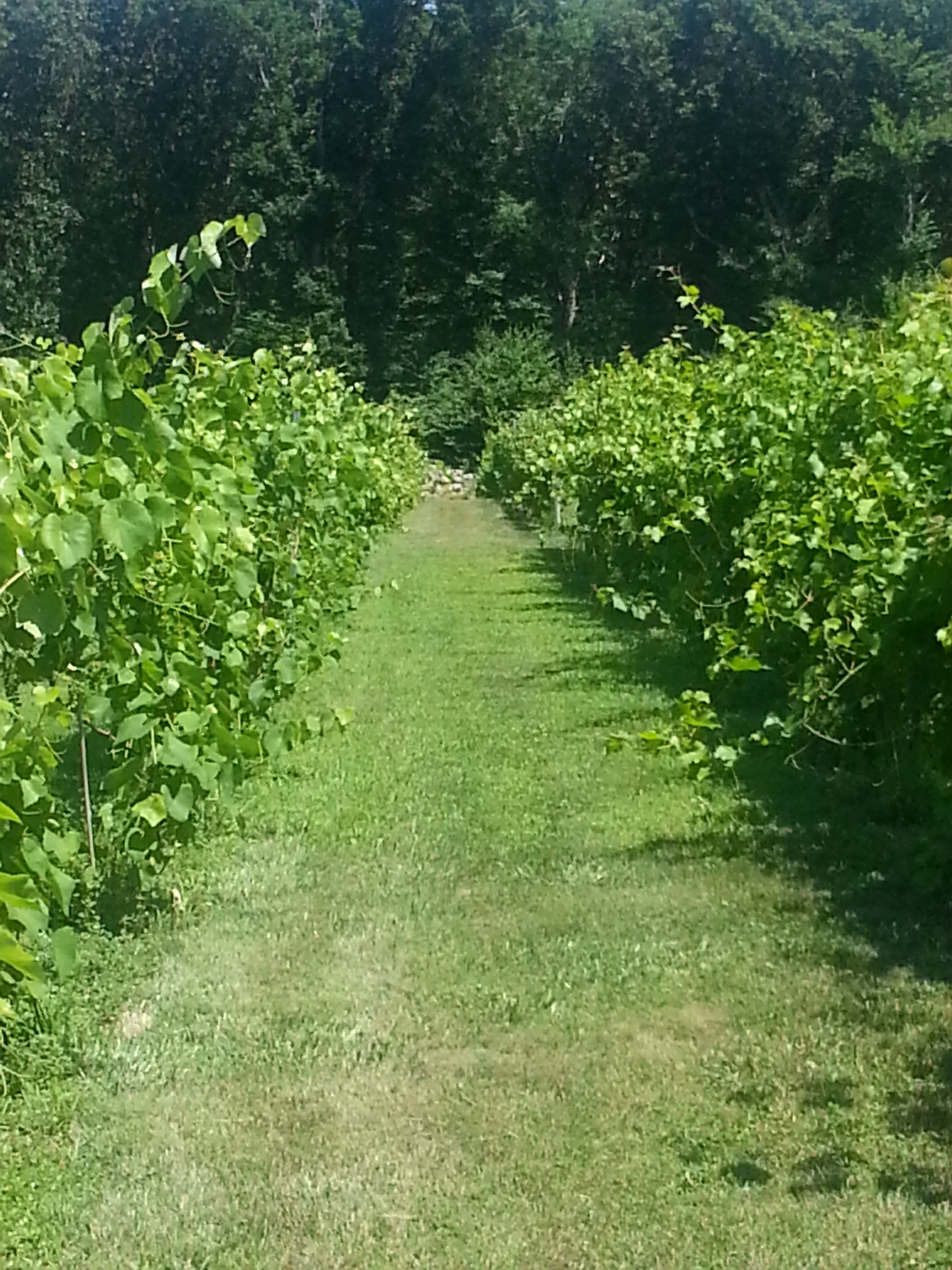 The vineyard itself is immaculate rows of grapes that trace the outline of the property's rolling hills. Chickens roam in a little pasture and visitors are invited to spread a blanket and picnic on the lush, green lawns. Tours and tastings are also available, currently at no charge.
The thought and care that is put in to crafting the wines is evident in each sip. The medium-bodied St. Croix red wine and the dry Cayuga White are reasonably priced, at $17 and $15, respectively. They are also available at a few local stores, such as the legendary Gasbarro's Wines on Federal Hill.
To find out more, visit verdevineyardsri.com.