Looking for some local, socially distanced holiday fun? Grab your mask and head to Thayer Street to shop, eat, stroll and enjoy the beauty of the holiday season.
Thayer Street's Holiday Lights are officially lit. They're picturesque and great for sharing on social media. Start at the "Seasons Greetings" sign on Thayer and walk down the street, checking out the floating snowflakes above and beautiful holiday displays in the windows of our businesses.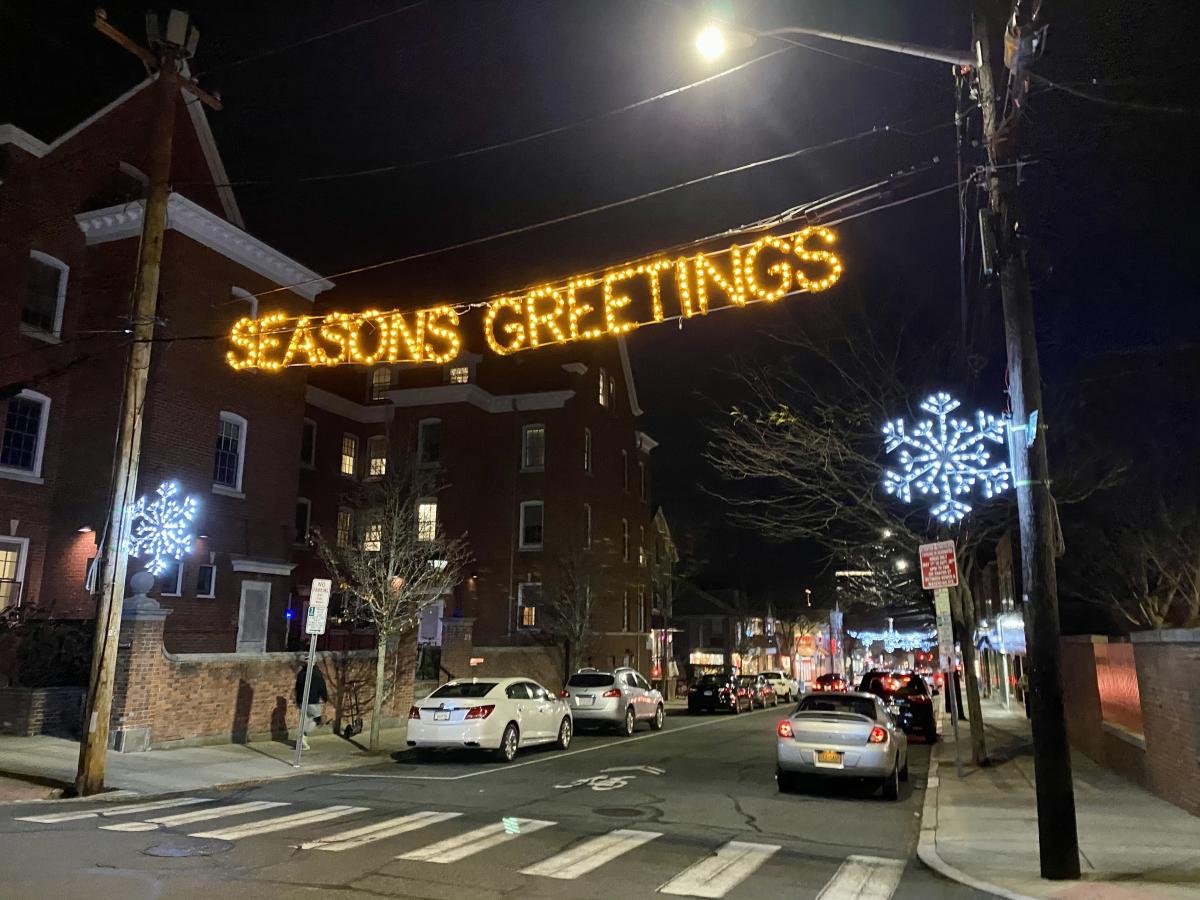 Santa Claus will be back on Sunday, Dec. 13, from 12–2 p.m. at 271 Thayer St. He'll be waving and ringing his sleigh bells while standing next to a beautiful Rudolph the Red-Nosed Reindeer ice sculpture. Live holiday music can also be enjoyed in front of the Brown Bookstore.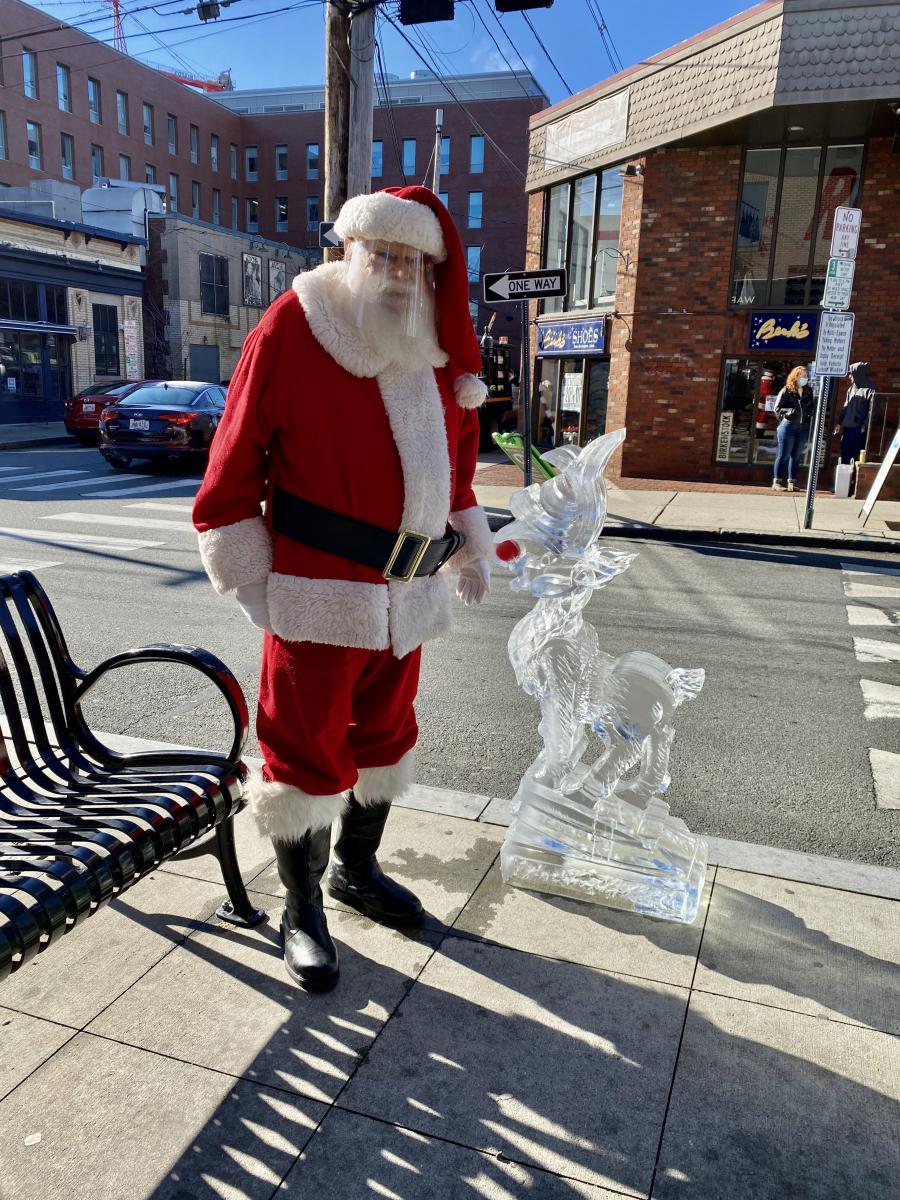 The "12 Days of Merry" on Thayer Street is going on now through Dec. 19. Come enjoy special and exclusive promotions from some of our restaurants and shops for the holiday season. Supporting local businesses is something we're passionate about this holiday, so we're happy to share this with Thayer Street fans and customers.
There's plenty of other fun to have on Thayer Street this holiday season. It's the home of more than 30 restaurants with tastes and drinks from around the world, including open-air bistro seating and cafes with available WiFi.
Finally, don't forget the eclectic shopping mix of mom and pop shops and national brands, including Urban Outfitters, Berk's Shoes & Clothing, Spectrum India, Sneaker Junkies, CVS, the Brown Bookstore, Pleasant Surprise and more! You'll be able to find a gift for everyone on your list.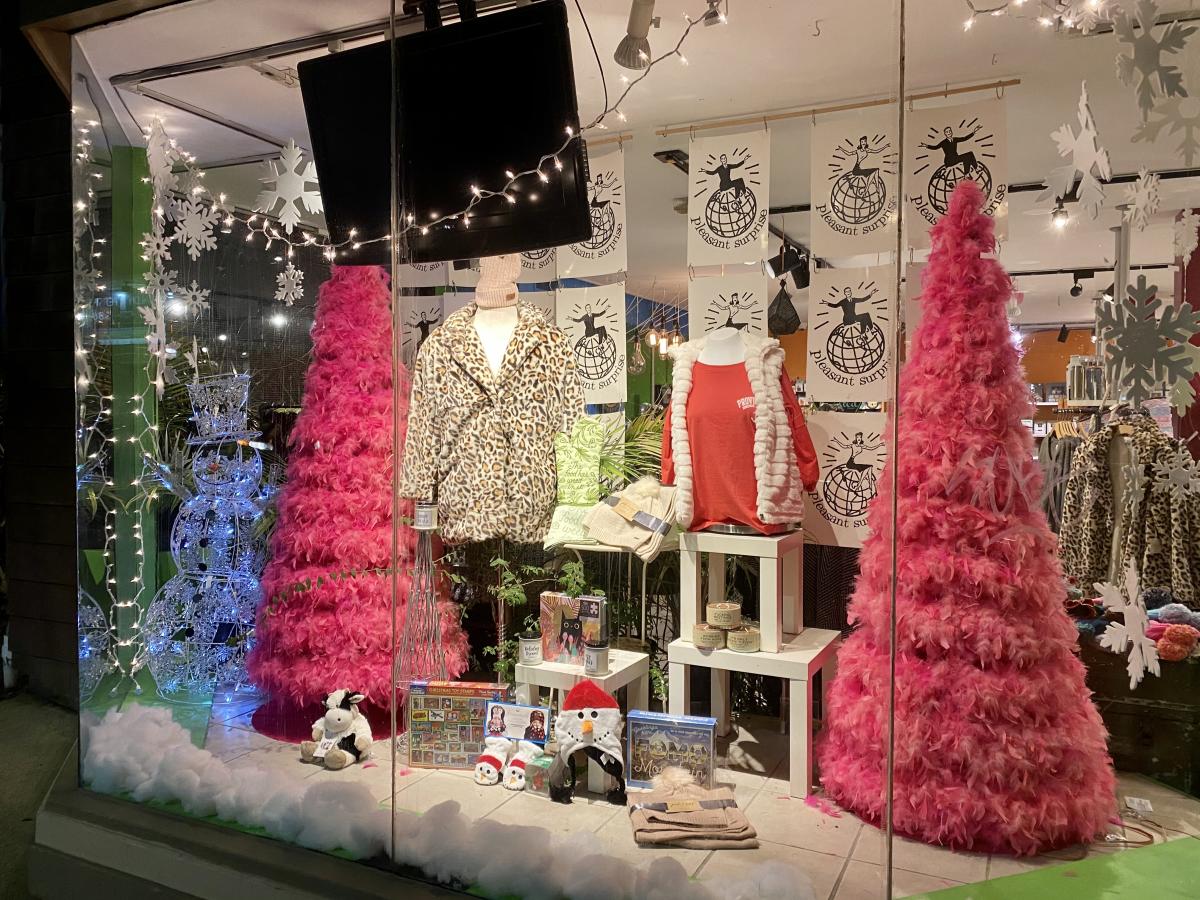 Also Check Out ...

Looking for some holiday cheer this season? Head to Providence, RI and experience the warmth and charm of timeless New England holiday traditions, along with the city's sophisticated arts,... continue reading ›