Suburban doesn't mean pedestrian when it comes to brewing in Rhode Island. Whether you're in Providence attending the Homebrew Con June 27–29 at the Rhode Island Convention Center, or just love great beer, grab your Rhode Island Brewers Guild's RI Brewery Passport and take a drive to the 'burbs to soak up the suds at Revival Brewing Company in Cranston. Helmed by Rhode Island brewing legend Sean Larkin, Revival serves and cans more than two dozen beers of nearly every style imaginable, all available on tap at their Atwood Avenue tasting room, which has grown into a full-service restaurant with indoor and outdoor seating. Tours are offered on Saturdays at 4 p.m.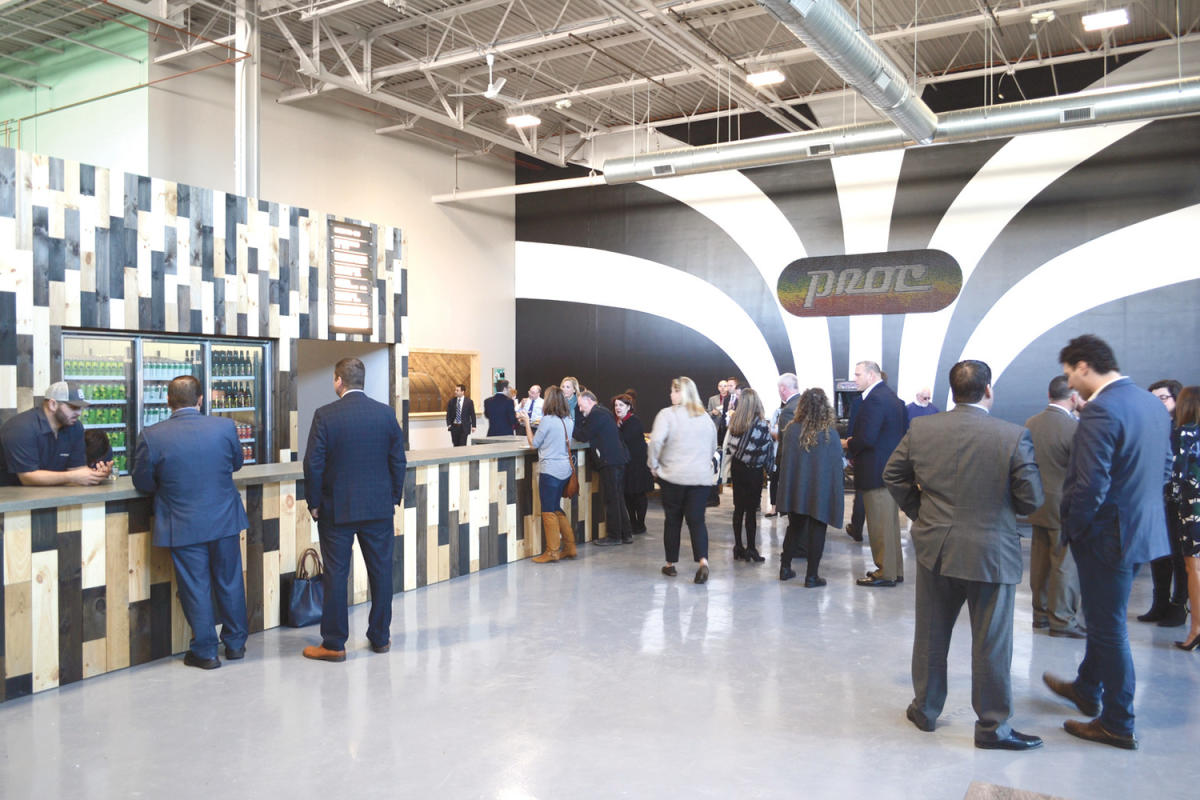 Rhode Island visitors arriving by air at Warwick's Green Airport can grab a cold one (or two) pretty much as soon as they clear the terminal. Drop in at nearby Proclamation Ale Co. on Kilvert Street where, despite the name, they brew stouts and even a barley wine, in addition to a vast selection of ales and IPAs. The free vintage video games in the tasting room are a bonus.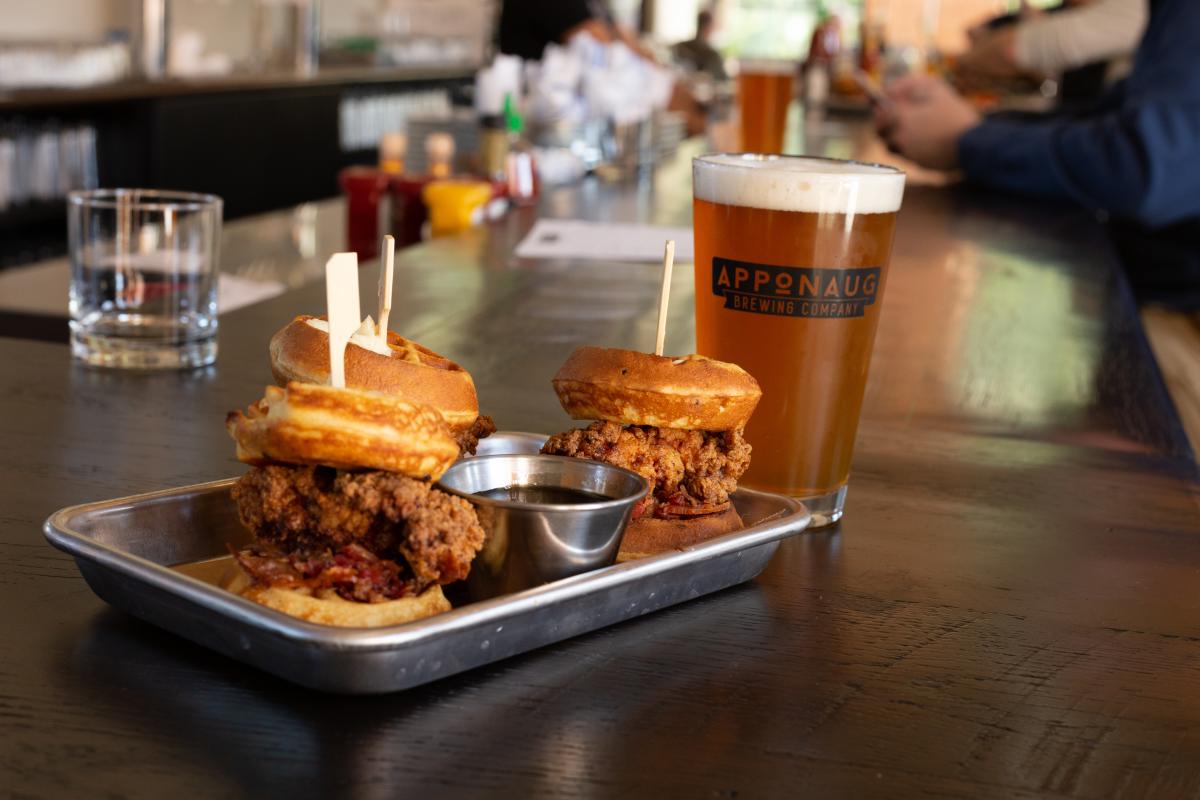 For a beer with a view, there's no better place to throw one back than at Apponaug Brewing Company. Located in the 19th century Pontiac Mills complex in Warwick (which made uniforms for Union soldiers during the Civil War and was visited by President Abraham Lincoln), the brewery boasts a big deck alongside the Pawtuxet River with beautiful views of the mill falls. Its beers range from the Rosales saison to the Flywheel Wheat, one of several brews with names inspired by the brewery's historic surroundings.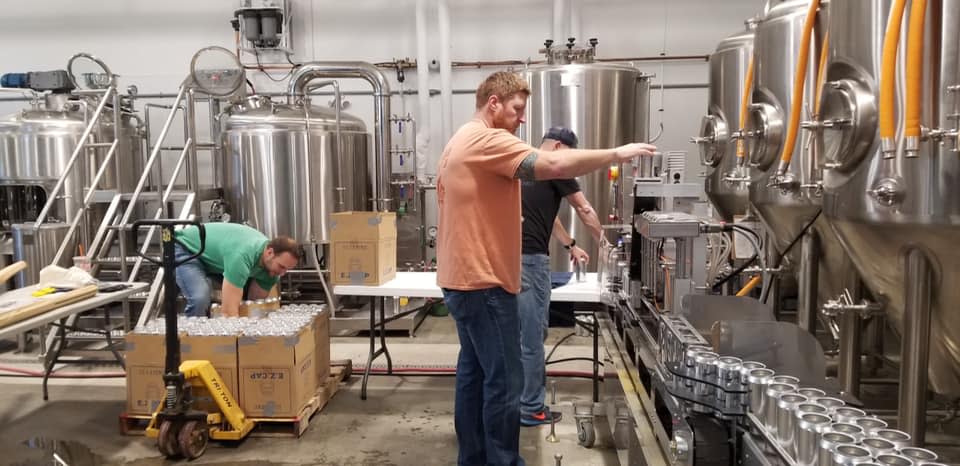 Former New England Patriots center Dan Koppen has traded the offensive line for tap lines at his LineSider Brewing Co. in East Greenwich. Opened in late 2018, the brewery has a sleek tasting room that gets frequent visits from local food trucks and serves tastings, full pours, and growlers of IPAs, wheat and weiss beers, porters, lagers, and ales (including Blonde Jovi, named after the singer and Patriots superfan). Large-screen TVs ensure that visitors never miss a minute of sports action.
How "nano" is Community Bruin? This tiny brewery in rural West Greenwich can only brew a half-barrel of beer per day, but brewer Carl Mattson is willing to share some sips on Fridays and Saturdays, including a French-style Biere de Garde and a "pizza-flavored" pilsner.
If all of this is leaving you with an urge to explore all things beer, you're in luck. Registration is still open for Homebrew Con.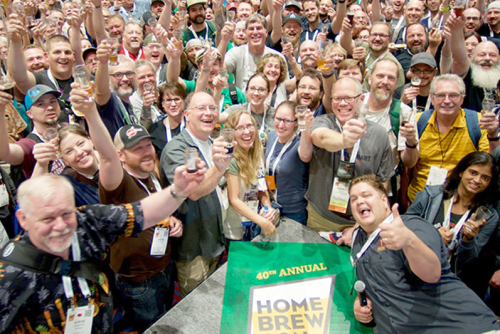 Nearly 3,000 beer lovers and beer makers are coming to Providence for the American Homebrewers Learn More ›