The upcoming season at Trinity Rep is one that you don't want to miss. We've got a lineup filled with creative and intimate shows, all of which are a part of our dedication to dynamic performances and theater for all throughout the state of Rhode Island. Subscriptions are currently available for as little as $19 per show and individual tickets go on sale on August 14.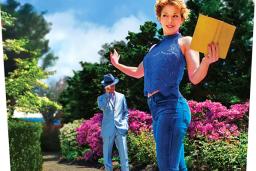 Pride & Prejudice:
Oct. 4–Nov. 4, 2018
The season begins with a new adaptation of Jane Austen's "Pride and Prejudice" by Kate Hamill. This playful and comedic adaptation of Austen's much-beloved novel runs Oct. 4–Nov. 4, 2018. The play premiered in 2017 and has quickly become one of the most popular new plays for regional theaters around the country. The adaptation remains true to Austen's story, while infusing a new sense of hilarity and effervescence.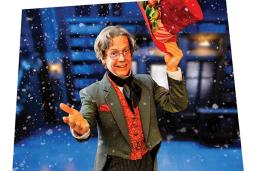 A Christmas Carol:
Nov. 8–Dec. 30, 2018
Trinity Rep will then continue its four-decade-long tradition of producing Charles Dickens' "A Christmas Carol." Helmed by director Mark Valdez, this year's production will begin performances Nov. 8 and run through Dec. 30, 2018. As is the company's custom, the entire production will be completely new, from casting to design to theatrical magic. This past season's production became the highest-selling show in Trinity Rep history.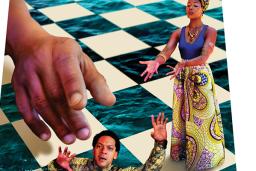 Following the start of the new year, the company will introduce audiences to Marcus Gardley's "Black Odyssey," in its East Coast premiere from Jan. 3–Feb. 3, 2019. The play is an epic and glorious reimagining of Homer's classic poem, which combines Greek mythology and African-American history of the last 50 years. Kent Nash will be directing this production and it will feature Joe Wilson, Jr. The two last worked together on the wildly successful 2017 production of "The Mountaintop." Learn More ›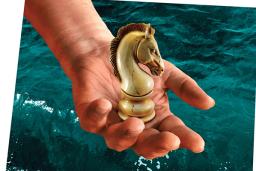 Gardley's play will be immediately followed by a limited-run special event that provides audiences a unique opportunity to experience both of Homer's famous works in stunningly contemporary and relatable productions. "An Iliad," a tour de force one-person show by Lisa Peterson and Denis O'Hare, takes audiences through familiar tales of gods and goddesses, and wars and battles. The production will run for one week only, Feb. 6 through Feb. 10, 2019, and is available only to subscribers until Oct. 1. Learn More ›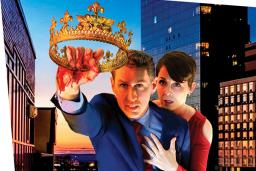 Audiences will then be treated to a masterful production of "Macbeth," directed by Curt Columbus, who has long had this play on his short list of plays to direct and produce. Shakespeare's legendary tragedy is a stunning examination of power, ambition, murder and madness. This production will run Jan. 31 through March 3, 2019. Learn More ›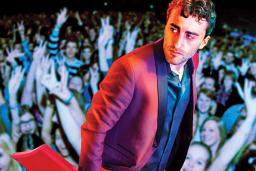 The company will then pivot to an exciting world premiere by Lauren Yee, which runs March 14–April 14, 2019. Yee's new play, "The Song of Summer," was commissioned by Trinity Rep and written for the company's resident actors. Yee was the winner of the National Arts Club's 2017 Kesselring Prize and was awarded the 2018-19 Hodder Fellow at Princeton University's Lewis Center for the Arts. In addition, she was a finalist for the 2018 Edward M. Kennedy Prize for Drama and the 2018 Susan Smith Blackburn Prize. Her play introduces us to a pop icon who abandons his concert tour to return to his hometown, where he will make discoveries that change his career and life. Learn More ›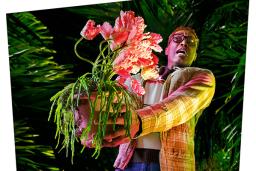 The season continues with the popular and award-winning musical "Little Shop of Horrors," which runs April 11 through May 12, 2019. The musical was written by the famous duo of Howard Ashman (book and lyrics) and Alan Menken (music) and served as the basis for the 1986 film adaptation. In the sci-fi inspired cult favorite, a strange and unusual plant seems like just the thing to save a struggling Skid Row flower shop, but things get complicated, and messy, when the plant turns out to feed only on blood. Learn More ›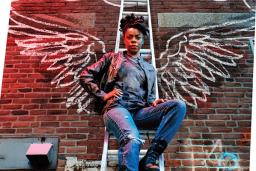 The season will close with José Rivera's "Marisol," which runs May 16–June 16, 2019. The Obie Award-winning play was first produced in 1992. Its themes remain relevant to contemporary audiences trying to make sense of a world they don't recognize. The fantastical and surreal story centers on Marisol Perez's attempt to find hope among the ruins when she wakes up one day to find her reality displaced by the effect of a war between God and the angels. Learn More ›