WaterFire Providence is an award-winning fire sculpture installation that takes place along the three rivers in the heart of downtown Providence. Beginning with the first installation in 1994, WaterFire has been recognized by residents and visitors alike, celebrating the arts and vision of its founder, Barnaby Evans. The event is free, and typically held May through November on Saturday evenings. The 2018 schedule will be released soon. So what exactly is WaterFire?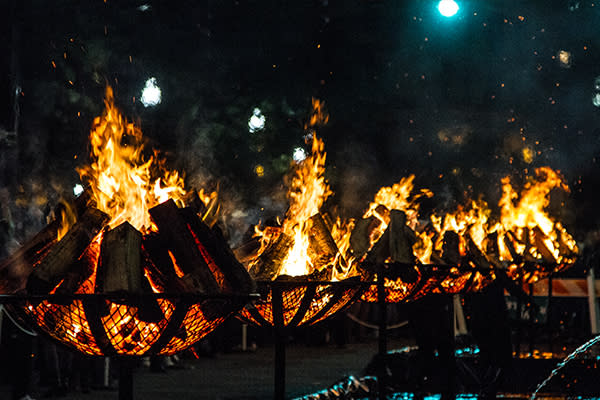 WaterFire is a multisensory experience, as more than 100 fires are set ablaze on braziers floating in the water. The fires illuminate almost two-thirds of a mile of parks and public spaces, providing cobblestone paths and other areas to view the magnificent installation.
Visitors will experience the scent of blazing cedar and pine, crackling flames, the flicker of firelight along bridges and pathways, and a variety of performers traveling along the rivers in torch-lit vessels. Music from around the world is heard as you stroll the RiverWalk, engaging all of your senses for this one-of-a-kind experience in Providence. WaterFire begins at sunset with the lighting of the fires and ends at various times throughout the season.
In addition, the city comes alive with artistic performances, such as fire blowers and living art sculptures. Surrounding parks are transformed into artistic experiences, streets are closed for local craft vendors, food trucks and more.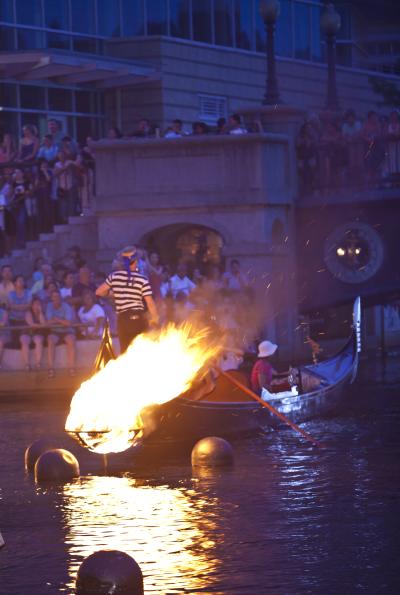 Take a gondola ride with La Gondola or a riverboat ride with Providence River Boat Company for a firsthand, up-close experience on the river during WaterFire. Both attractions offer day and evening rides weekly.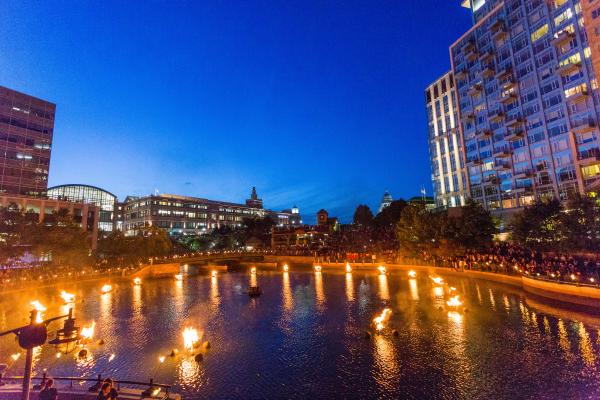 Visitors can experience Providence's world-class dining scene while eating along the river at restaurants such as Café Nuovo, Hemenway's and The Capital Grille. Plan a weekend stay in the city and take in some of the other attractions such as the RISD Museum and the Arcade Providence. Follow Blog Providence for the release of the 2018 WaterFire dates and check out our calendar to see all the cool events happening in the city!