Providence's signature event is WaterFire, an award-winning fire sculpture installation on the three rivers in downtown Providence. Created by local artist Barnaby Evans, WaterFire has become a must-see for visitors. And, you'll get to see it this weekend on Saturday, July 28!
Head downtown and check out the fun vendors, artists and music that come along with a WaterFire event. If you head down early enough you'll get a great seat on the lawn at Waterplace Park to see the lighting, with an opening ceremony performance by Festival Ballet and the Gendo Taiko drummers starting at 8:10 p.m.

The lighting ceremony will then conclude with community paddlers in canoes and kayaks decorated with brightly colored and illuminated Koi fish. This display is thanks to a partnership with the Narragansett Bay Commission to bring awareness to the quality of the bay. The paddlers will be out until about 10:30 p.m.
Before the fires are lit, you can head over to the Steeple Street Music Stage to catch live local performances from 7 p.m. through 11 p.m. You can also stop by the WaterFire Arts Festival Plaza from 6 to 11:30 p.m. for an outdoor artisan fair that showcases some of the best artwork created by Rhode Islanders.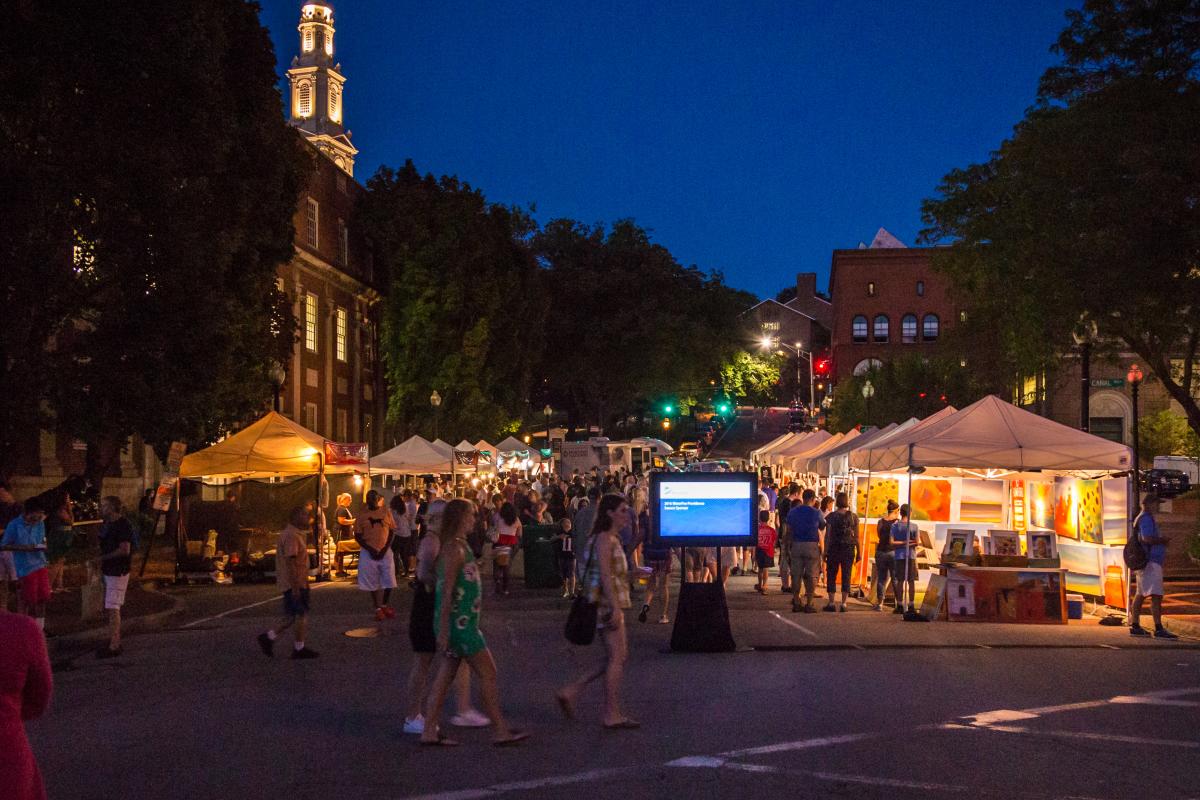 No matter how you experience WaterFire, it is sure to be an evening you'll never forget. Be sure to check out our WaterFire page for more information on future dates in 2018.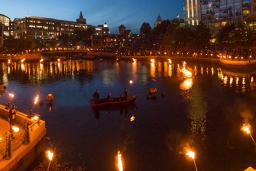 You're in luck if you looked at this year's WaterFire calendar and didn't see a date... Learn More ›