Always a glittering spectacle, WaterFire shines a little bit brighter when it salutes those who have served our country. This year's WaterFire Salute to Veterans will take place virtually on Saturday, Nov. 14 at 8 p.m.
The 2020 WaterFire Salute to Veterans Online Video Premiere will be a 60-minute presentation, broadcast on Facebook, YouTube and Rhode Island PBS. Presented in partnership with the State of Rhode Island, the Providence VA Healthcare Systems, and PREVENTS, the President's Roadmap to Empower Veterans and End a National Tragedy of Suicide, WaterFire Providence will present a pre-recorded video program to salute our nation's veterans and active-duty military personnel and help raise awareness of the ongoing suicide and mental health crisis among those who serve.
The night is a tribute to veterans and their families, as well as an opportunity to educate the community about the services available to veterans. Throughout the event, WaterFire Providence, PREVENTS and the Providence VA Healthcare System will be highlighting ways that veterans, active-duty military personnel, and their families, can take action towards suicide prevention and how they can get help with mental health care through PREVENTS and the VA's many online and in-person resources.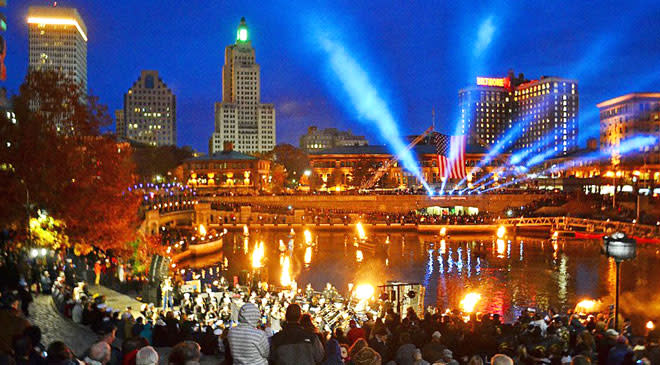 Tune in live at 8 p.m. or catch the entire presentation on demand afterward. Programming highlights include the national anthem performed by the RI Army National Guard "Governor's Own" 88th Army Band; the Navy Band Northeast providing additional musical performances; a retrospective of Torch Lighting Ceremonies from previous years' WaterFire Salute to Veterans events; a video from "Spirit of '45" celebrating America's Greatest Generation; a video recognizing new enlistees from Rhode Island; videos honoring WWII veterans and Gold Star Families; and a closing ceremony video featuring the Providence Fire Department and local veterans filmed at the WaterFire Arts Center.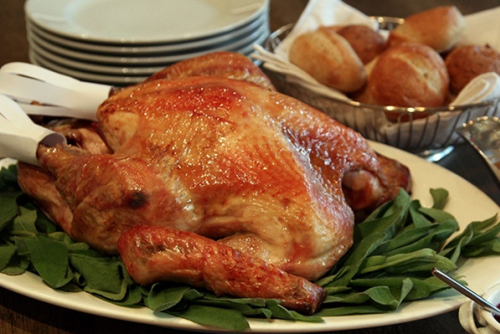 Enjoy Thanksgiving in Providence, RI without all the hassle of cooking. See our list of restaurants... Learn More ›