Clearly, moms should be lauded, celebrated and pampered throughout the year. But — speaking for myself — I'm just glad I get one day. If you're looking for a stellar gift or a way to show mom how much you adore her (and really secure your spot as her favorite kid) here are some suggestions.
Gifts Galore
Need a cool present? Head over to Thayer Street for a variety of stores to browse through. Find fashion-forward gifts at Urban Outfitters and Berk's Shoes & Clothing, eclectic selections at Pleasant Surprise and worldly treasures at Spectrum-India. Or give mom the best gift of all — your time. Take her out for the day and check out the shops and then grab a bite together. Don't forget to save some room for a treat from Insomnia Cookies!
Relax on the River
Get outside and enjoy the fresh air on a Mother's Day Mimosa Tour with Providence River Boat Company. This fun gift idea includes a 50-minute tour gliding along Providence's picturesque waterways and a complimentary mimosa for anyone over 21. Spots are filling fast, so book now.
A Night at the Zoo 
Dazzle mom with a stroll through the Asian Lantern Spectacular at the Roger Williams Park Zoo. Breathtaking illuminated displays of some truly wild animals are set alongside the zoo's exhibits. And while there, top it all off with some Asian-inspired food and drinks. This event runs through July 4 and tickets are available online only.
Mom Deserves a Good Meal
Mom is probably so, so very done with cooking at this point. Give her a break and make a reservation for brunch, lunch or dinner, or order some takeout that she can enjoy at home. Head to beautiful Bristol for a seafood feast at The Lobster Pot, an iconic restaurant located right on Narragansett Bay. Another great spot is Tumblesalts Cafe in North Providence, where you can dine in their quaint Victorian house setting or take it to go. Or try a little bit of everything with a tour from Rhode Island Red Food Tours. No matter what you choose, you get out of washing the dishes.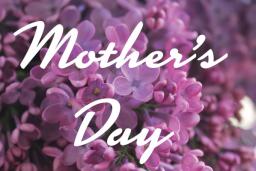 What better way to show mom some love, than heading out for a fun-filled day with the family or... Learn More ›