Ignore the upcoming forecast for snow and forecast yourself some fun this weekend. Here's this week's Providence Weekend Roundup ...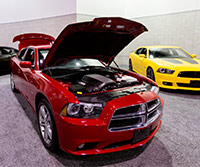 Now - Sunday, February 8
The Northeast International Auto Show
Start your weekend off by kickin' it into high gear at the 2015 Northeast Auto Show at the 
Rhode Island Convention Center
. Check out the hottest wheels on the market, new automotive technologies, alternative fuels and much more. Children under 12 are admitted for free on Sunday, February 8 when Spider-Man and Captain America will make a special super hero appearance for Family Day.
Friday, February 6:
Nick Thune at the Columbus Theatre
Fresh off the release of his Netflix/iTunes/Vinyl comedy special "Folk Hero," Nick Thune is coming to Providence. With special guests, Ben Kronberg and Kate Berlant, VERY TOUR! MUCH COMEDY! will be a mix of intimate stories from Nick's life and emotional breakdowns. Nick has been seen on "The Tonight Show," Comedy Central, "Conan," "@Midnight," "COMEDY BANG! BANG!," "Chelsea Lately" and more. Ben and Kate have been on Comedy Central and late night television. Doors open at 8 p.m., show begins at 9 p.m.
Providence Bruins vs. Manchester Monarchs
The Providence Bruins face off against the Manchester Monarchs at 7:05 p.m. at the Dunkin' Donuts Center. The first 2,000 fans in attendance will receive a FREE Sport Bottle. Get $5 off your tickets by clicking here.
Saturday, February 7:
No Time to Waste at the Providence Children's Museum
Toss the snowy blues in the trash and take the kids over to the Providence Children's Museum. Free with admission, No Time to Waste will show you just what's so funny about trash. The show is an interactive family comedy that gives a lighthearted look at the three R's of protecting the environment - reducing, reusing and recycling. There are four 20-minute shows at 10:30 a.m., 11:30 a.m., 12:30 p.m. and 1:30 p.m. and this is recommended for ages 5 and up.
John Reilly and Friends at the Columbus Theatre
Come see actor, producer, comedian and screenwriter, John C. Reilly "wreck it" on stage. In collaboration with an extraordinary group of friends including Becky Stark, Tom Brosseau, Sebastian Steinberg and other special guests John C. Reilly plays musical host in a set filled with eternal folk songs, classic country tunes and bluegrass standards. Doors open at 7 p.m., show begins at 8 p.m.
Sunday, February 8: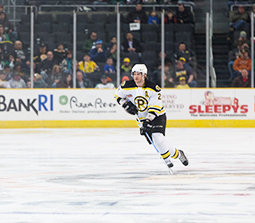 Providence Bruins vs. Springfield Falcons
The Springfield Falcons fly in to take on the Providence Bruins on Sunday at 3:05 p.m. at the Dunkin' Donuts Center. The first 1,000 fans in attendance receive a FREE Stadium Cup.
Jay Farrar & Anders Parker at the Columbus Theatre
Earning acclaim in the mid '00s with the raucous Americana of "Tell It to the Dust," this singer-songwriter has remained a cult figure while other bearded singer-songwriters rose to fame recently. Blessed with a rustic, reedy voice, his latest releases - the laptop-assisted double-album "Skyscraper Crow" and the all-instrumental "Cross Latitudes" - show an artist unbowed, and one well worth seeking out. Doors open at 7 p.m., show begins at 8 p.m.