With the gift-giving season upon us, aren't we all looking for something more to give besides gift cards, scratch tickets and booze? Sure, these staples are great for a stocking-stuffer or an unfamiliar face that somehow ended up on your gift list. But what about that best friend with stylish flair? Or a parent with a love of antique radios and records?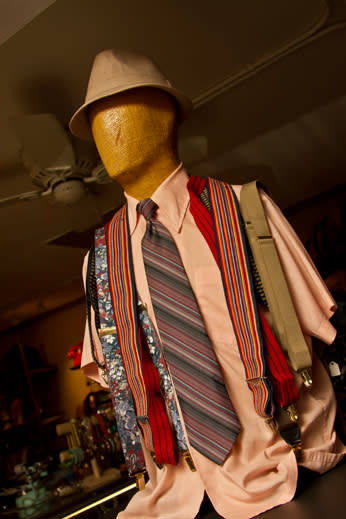 Well, that's where our vintage shops come in handy! All over Providence, vintage shops are taking clothing, accessories, and home goods for a second spin. At this moment, an array of perfectly good and previously-loved things are getting a new life - in a new closet, a new cozy place in a home, or into the outfit combinations of PVD consumers. (Perhaps not out-of-the-box-new but certainly new to someone else!)

Broadway, Westminster, Thayer and Wickenden Streets are all teeming with unique grabs and contenders for this season's best gifts. Be sure to check out Carmen & Ginger, NAVA, Hall's on Broadway, and many more blasts from the past this giving season.
And to find more gems, be sure to use the Guide to Providence Vintage. 
Did you find a tremendous treasure this shopping season? Leave us a comment with your favorite unexpected find and one lucky commenter will receive a PVD prize pack to help them through the holiday season.