HEADED TO GILLETTE FOR THE BIG GAME?
Are you ready for some playoff football? Consider the pluses of playing in Providence. The accessible capital city features fast, convenient rail service (MBTA) that runs directly to Gillette Stadium, affordable hotel options, and plenty of downtime diversions. Save some money for seats. Providence is a winning - and cost effective - call.
Getting Here: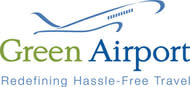 Rhode Island boasts one of the region's easiest and most convenient airports in award-winning T.F. Green, located just 10 minutes from downtown Providence.  The airport was recently named one of the best airports in the country by Conde Nast Traveler and the convenient InterLink station provides fast rail service to downtown Providence and Gillette Stadium. 
Staying Here: 

Providence and the surrounding communities offer a wide-range of accommodation options for the visiting fan. Avoid the challenge flag from your friends and family. Check out our detailed hotel section for precisely the right call.
No matter which team colors you sport, local hotels are rolling out the red carpet. Enjoy the "Sports Fan Escape" package at the Providence Marriott Downtown, featuring breakfast for two, a bucket of beer, a free appetizer in the Bluefin Lounge, and shuttle transportation to the Amtrak station prior to the game.

Elsewhere, the Sheraton Providence Airport Hotel boasts a $129 special rate with free parking, free shuttle to the train station at TF Green Airport and half-off of their breakfast. Ask for the "Patriots Train Rate". Talk about winning plays. 

Also in Warwick, the Crowne Plaza Hotel is offering their "Tailgate To Go" package. This offer is valid January 15 - 19 and includes complimentary parking and WiFi, shuttle service to the train to Gillette and popcorn, candy and Gatorade for their "tailgate". 
Playing Here:
Providence, Rhode Island has earned a national reputation as an emerging culinary destination. So if you're planning on dining while in town (and why wouldn't you?), there are plenty of places in the area that are a winning choice.
Shula's 347 Grill - Named for the famed football coach, enjoy the satisfaction of perfect steak.  They also offer a multitude of HD TVs in a convenient downtown location.
Murphy's Deli - This downtown Irish-style pub features plenty of TVs, giant glass windows (and mugs), and colossal sandwiches. A Providence staple since 1929, this cozy pub was recently renovated, but has retained all of its character. 
Blake's Tavern - A favorite local haunt, this little bar is brimming with local character. The beer is cold and the food pleasantly surprises.
Local 121 Restaurant - A gorgeous restoration project, this higher-end, locally-centric restaurant is in the footings of a former hotel circa the 1920s.  One of the most beautiful bar rooms in the city, with varied and consistently delicious beers on tap.
Luxe Burger Bar is great.  Countless "build your own" burger options, "hard" milkshakes, and gorgonzola tater tots ... What's not to like?
The Whiskey Republic, situated beautifully along the Providence River, is a sports bar with a welcome edge. Owned and occasionally frequented by Dropkick Murphy's frontman Ken Casey, the bar features a rocking sound system along with many high-definition TVs and an affordable game day menu. 
On the city's East Side, you can find scores of comfortable and classy establishments, like Paragon and Viva and the Waterman Grille, which often offer drink specials in addition to their full menus. 
Federal Hill, the city's Little Italy has a scores of great restaurants.  It's been named one of the best Little Italy's in the country (Mario Batali and USA Today).  Featuring a variety of excellent restaurants and shops, this is a great visit for nightlife as well.
For more upscale meals, New Rivers, Café Nuovo, Gracie's, birch, and Bacaro are some of the best restaurants in the region.
If your stay is extended, be sure to experience Providence Restaurant Weeks, which is running now through January 24. With more than 70 participating restaurants, Providence Restaurant Weeks allows hungry diners to try some of the best cuisine in the country, while keeping your bank account out of the "red zone." 

Lastly, while you are at Gillette, take advantage of the fantastic shopping and entertainment opportunities at Patriot Place.  Featuring brand new stores, tempting dining and the exhilarating Hall at Patriot Place experience, it's a winning season all year long.