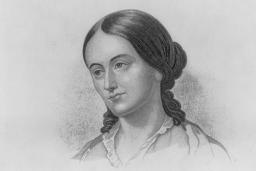 Margaret Fuller
(1810–1850)
Noted Transcendentalist writer Margaret Fuller taught at the Greene Street School in Providence from 1837-1839, fostering self-reflection and independence in young women.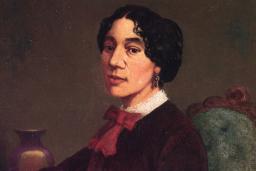 Christiana Carteaux Bannister
(1819–1902)
Known as "Madame Carteaux," Christiana Carteaux Bannister was an astute businesswoman, hairdresser and abolitionist. She was married to renowned artist Edward Mitchell Bannister.
Anne Philomena Haven
(1842–1912)
Anne Haven, an immigrant widow, founded Haven Brothers, one of the oldest restaurants on wheels. The lunch cart grew into a legendary Providence food establishment still in operation today near City Hall.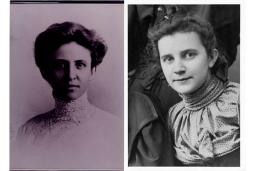 Gertrude I. Johnson (1876–1961)
Mary T. Wales (1874–1952)
In 1914, Gertrude Johnson and Mary Wales founded Johnson & Wales University. Beginning with one student and one typewriter, the women ran the school until their retirement in 1947.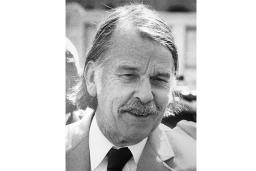 William D. "Bill" Warner
(1929–2012)
Bill Warner is often cited as having the greatest impact on revitalizing downtown Providence during the 1980s and 90s, leading the redevelopment of its historic waterfront to create Waterplace Park.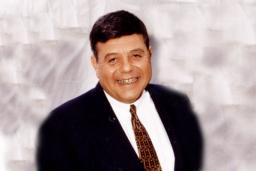 Vincent "Buddy" Cianci
(1941–2016)
A famous figure in Providence political history, Buddy Cianci served as the city's mayor from 1974 to 1984 and 1991 to 2002. Cianci's sometimes turbulent time in office is noted for its substantial redevelopment efforts.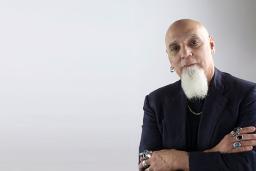 Umberto Crenca
(born 1950)
Founder of AS220, Umberto Crenca was honored by President Obama for "his work on building a collaborative community committed to supporting exchange of knowledge between innovative makers and creative thinkers."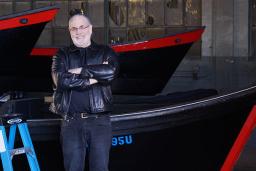 Barnaby Evans
(born 1953)
The artist behind WaterFire, Barnaby Evans is responsible for creating the "crown jewel" of the city's modern renaissance. A graduate of Brown University, Evans is an artist who uses public art to rethink urban space.