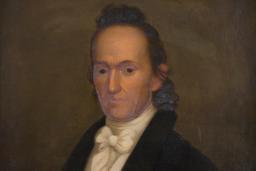 Ebenezer Knight Dexter
(1773–1824)
Ebenezer Knight Dexter was a role model of civic philanthropy, leaving large donations of land to the poor and the public good.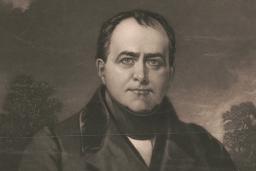 Thomas Wilson Dorr
(1805–1854)
Thomas Wilson Dorr was the scion of an old and wealthy family who fought to expand voting rights and led a failed rebellion in 1842.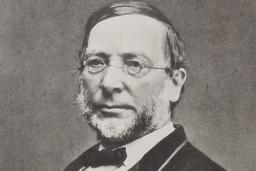 James Eddy
(1806–1888)
James Eddy was a wealthy art dealer and radical reformer who built a temple dedicated to his independent-minded religion.
Maritcha Remond Lyons
(1848–1929)
Maritcha Remond Lyons testified before the Rhode Island General Assembly at the age of 16 to end public school segregation in Providence and became the first African-American to graduate from Providence High School.
Sarah J. Eddy
(1851–1945)
Sarah J. Eddy was James Eddy's daughter and a radical in her own right, fighting for women's suffrage, social justice, and the humane treatment of animals, as well as being an accomplished artist and photographer.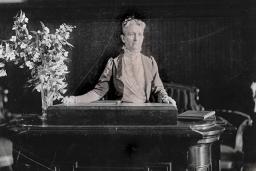 Anna Garlin Spencer
(1851–1931)
Anna Garlin Spencer was the first female ordained minister in Rhode Island, a journalist, and a leader in social work, social justice and equality.
Luigi Nimini
(1868–1912)
Luigi Nimini was a Verona-born labor organizer, newspaper publisher, and activist for the rights of the poor and working class.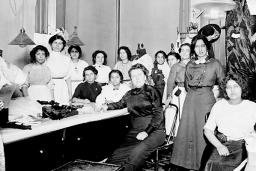 The Tirocchi Sisters
Anna (1884–1947) & Laura (1891–1982)
The Tirocchi Sisters immigrated from Italy and dressed the elite of Providence in Paris-inspired couture for more than 40 years.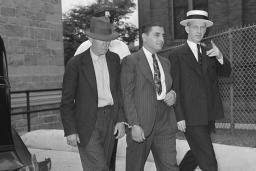 Raymond L.S. Patriarca
(1908–1984)
Raymond L.S. Patriarca was the head of one of the most powerful and ruthless organized crime syndicates in the U.S.