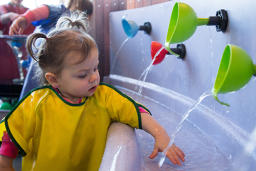 The Providence Children's Museum has a wide range of play-friendly and excellently educational exhibits. Take advantage of Metlife Family Friday when the museum is free from 5-8 p.m (June - August every Friday). Learn More ›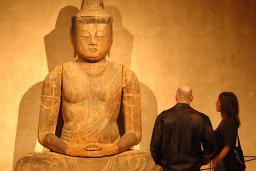 The RISD Museum features a stunning collection of art and exhibitions, ranging from the masters to contemporary creators. Admission is free for RISD Museum Members and children under 5. The museum is also free every third Thursday from 5 to 9 p.m. and Sundays from 10 a.m. to 5 p.m. Learn More ›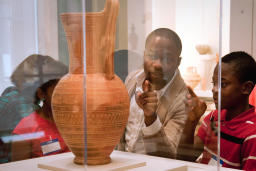 Experience the art-filled wonder of the city's exciting art scene. Enjoy Gallery Night on the third Thursday of the month as a free bus loops throughout the city and stops at participating galleries, art shops and museums, all offering free admission. Learn More ›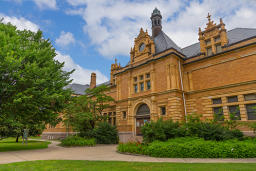 Experience Rhode Island's only natural history museum and planetarium, including a variety of exhibitions and activities for parents and children to enjoy together. Museum admission is $2 (free for children under 4 years old). Learn More ›
Rhode Island State House
The State House is the active seat of Rhode Island's government, but there's more than governing going on in these halls. The impressive building was designed by architectural firm McKim, Mead and White, which also designed many of the Newport Mansions. Visiting the State House is free. Open Monday - Friday (closed on holidays. Free one hour tours every hour from 9 a.m. - 2 p.m. Self guided tours from the library are until 3:30 p.m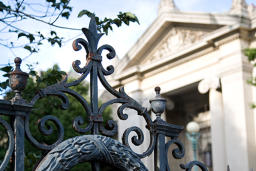 A lot of history is crammed into this mile-long cobblestone street on the East Side of Providence. In fact, Benefit Street has one of the highest concentrations of Colonial buildings in the country. Admiring the architecture on your own or with friends is free. Learn More ›
Providence Athenaeum
The Athenaeum is a unique, independent, member-supported library and cultural center open to the public. Located off of historic Benefit Street, the library offers varied public programming for all ages, which enriches the educational and cultural pursuits of the community. The Athenaeum is free to visit and admission to its programs is free.
Providence Public Library welcomes the public to take a free guided architectural tour of this historic building at 10:30 a.m. on the first and third Tuesday of each month. Visitors for the tour should come to the Library's 225 Washington Street entrance. Tours are approximately one-hour long. Click here for more information. Learn More ›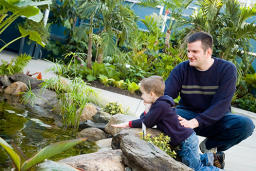 At the Botanical Center, visitors can relax by a waterfall, enjoy the wonderful fragrance of flowers from around the world, take a child on a scavenger hunt or bring a camera or sketch pad. Admission: Adults: $3, Children 6-12: $1, Children under 6: Free Learn More ›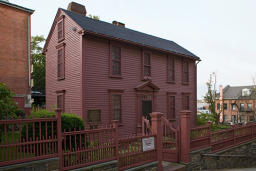 Governor Stephen Hopkins House
Open Saturdays 10 - 4 p.m., May - November and year-round by appointment. Free tour, donations appreciated.