You know when you go out to dinner and can't decide which restaurant to choose? Head to the Federal Hill Stroll and you won't have to. The 17th Annual Federal Hill Stroll is just a week away on Tuesday, June 7 from 4:30 p.m. to 7:30 p.m. and admission includes food tastings or shopping discounts at 28 participating venues.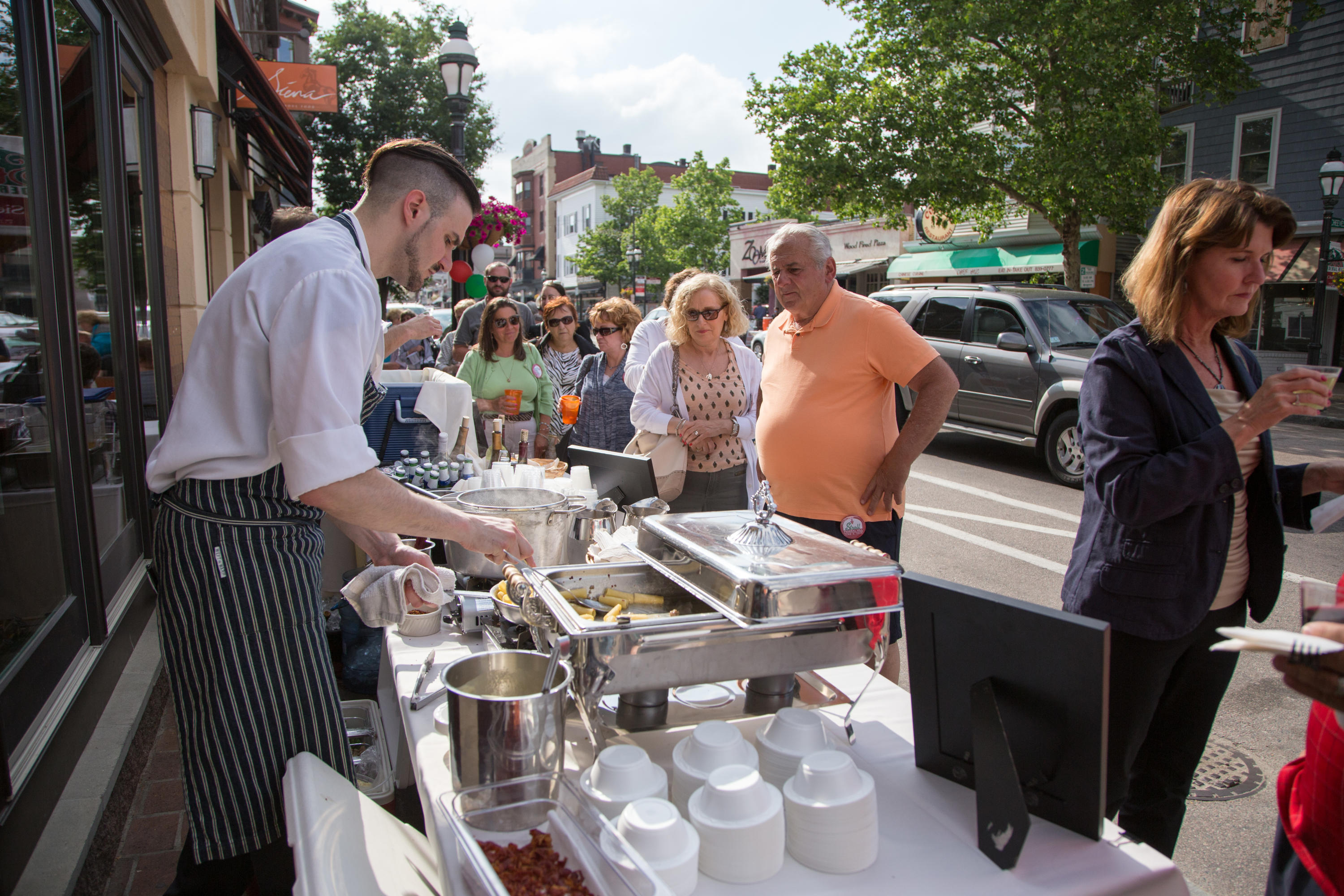 Attendees receive two beverage tickets to be used at any of the participating restaurants including Italian favorites like Andino's, Caffe Dolce Vita, Siena and Venda Bar, to name just a few. Be sure to check out the Hill's newest restaurants like Massimo, Biergarten and The Library. Dessert is always on the menu at Scialo Bros. Bakery and Garbolino is a great spot to start a refresh of your summer wardrobe. 
Help select this year's King of the Hill and Most Creative winners by voting for your favorite venues. This year, there will be three voting locations: DePasquale Plaza, St. John's Park (corner of Atwells Ave. and Sutton St.) or at the corner of Dean St. and Atwells Ave.
Once the Stroll is over, grab a seat and stay for a while - restaurants all over the Hill are open for business before, during and after the Stroll.
The Federal Hill Stroll is presented by the Providence Warwick Convention & Visitors Bureau and is sponsored by the Federal Hill Commerce Association and Rhode Island Monthly.

Tickets are $30 plus tax and space is limited. For a complete list of participating venues and to purchase tickets visit FederalHillStroll.com.