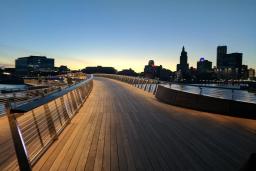 Nehemiah Dodge
(1769–1843)
Nehemiah Dodge is often called the "father of America's jewelry industry" and Providence's first jewelry maker. His innovations in plated gold paved the way for the production of affordable jewelry for a mass market.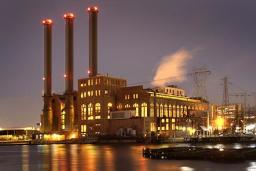 Jabez Gorham
(1792–1869)
Jabez Gorham, a silversmith and merchant, founded his first company in 1815 with three partners, inventing and producing a popular jewelry chain ("Gorham Chain"). In 1831 he founded his own company (initially called Gorham & Webster) to produce coin silver spoons.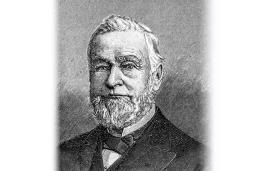 Amos Chafee Barstow (1813–1894)
Amos Chafee Barstow was a successful businessman, politician and civic leader. Founding the Barstow Stove Company in 1849, he also served as first president of the YMCA and mayor for one term. In 1875, President Grant appointed him to the Board of Indian Commissioners, which led to several trips to the American West.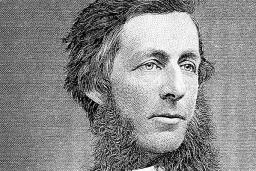 Thomas Arthur Doyle
(1827–1886)
Thomas Arthur Doyle was mayor of Providence for three intervals between 1864 until his death in office in 1886. He turned Providence from a "large manufacturing village" of 54,000 inhabitants into a "little metropolis" of 120,000. He oversaw the construction of City Hall, introduced the police force and a sewer system, greatly improved the school system, and acquired the land for Roger Williams Park.

"Doyle's mayoral career was absolutely free from the taint of jobbery, dishonesty, or malfeasance and deserving of studious attention on the part of those interested in the difficult and undefined art of municipal government." Boston Advertiser, 1886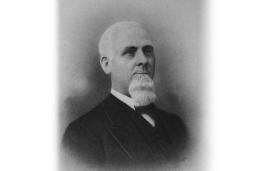 Stanton Browning Champlin
(1827–1895)
Champlin and Son was founded by Stanton and his son George in 1872, and produced gold rings and chains. George Champlin founded the United Wire and Supply Corporation in 1900. The family's Champlin Foundation exists to this day, having disbursed more than $600 million in charitable grants since its founding in 1932.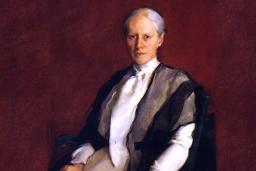 Sarah Elizabeth Doyle
(1830–1922)
Sarah Elizabeth Doyle was an educator and educational reformer, helping found the Rhode Island School of Design and Providence Athenaeum. She led the campaign to admit women to Brown University, succeeding in 1891 with the admission of the first six women. Doyle was the first woman to receive an honorary degree from Brown University in 1894.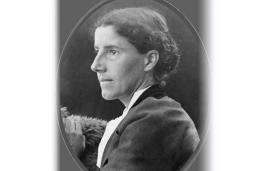 Charlotte Perkins Gilman
(1860–1935)
Charlotte Perkins Gilman was a prominent American novelist, a feminist and activist for social reform. She wrote ad copy and designed trade cards for soap manufacturer Kendall Manufacturing Co. Her best remembered work is the short story "The Yellow Wallpaper," an important milestone for feminist literature.