Dear Harry & Meghan,
We hope you don't mind if we call you by your first names. It's just very hard for Americans to remember who is Count of this or Duchess of that. Maybe if you all had trading cards or something? It worked for baseball players.
Anyway, we heard that you are interested in moving to North America and we think that our city of Providence, Rhode Island would be a good place for you to settle down. Here's why: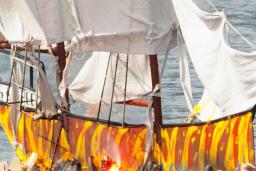 We made the monarchy mad, too.
You're not the only ones to get on the bad side of the British crown. In 1772, we set fire to the HMS Gaspee, which had run aground in the Providence area. Our citizens (who may or may not have been spending time at a local tavern) burned the ship in protest over taxes on tea. That's way worse than quitting your job without giving the Queen two weeks' notice.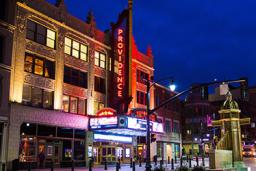 Meghan can get back to acting.
Providence has a vibrant arts community, which includes a great theater scene. Award-winning Trinity Repertory Company has played an important role in the careers of many actors, including Viola Davis and Richard Jenkins. The Wilbury Theatre Group stages thought-provoking works and reimagines classics. And, if Meghan wants to mount a one-woman show (yes, please), the Providence Performing Arts Center, the VETS and the Columbus Theater are backdrops worth of royalty.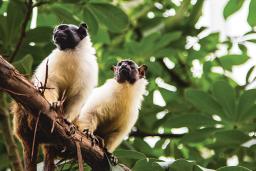 Archie will have a ball.
There's plenty for kids to do here in Providence. The Providence Children's Museum is the perfect place for young ones to play and learn. The Providence Public Library is wrapping up extensive renovations, including a reimagined children's area. And, the Roger Williams Park Zoo has a new Faces of the Rainforest exhibit, which teaches people about the importance of preserving the environment, something we know is near and dear to Harry's heart.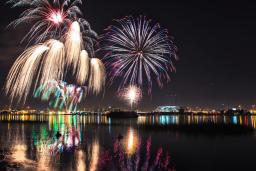 You're cool. We're cool. We belong together.
You two seem to be the coolest royals. I mean, you're friends with Serena Williams and she's like the coolest person on the planet. Well, Providence is pretty cool, too. We've got some of the best restaurants in the country, seven college campuses, and lots of public art that turns the city into one big gallery. Heck, GQ magazine even called us "America's coolest city."
That's our basic pitch, but we invite you to come visit us to see our city for yourself. We love living here and we think you will too. Give us a call and we'll set something up. We'll even buy you a Del's Lemonade. It's like a slushy but less sweet and there are lemon bits ... never mind. We'll explain when you get here.
Sincerely,
Your New Neighbors in Providence
Don't Miss Restaurant Weeks,
Jan. 12-25

View a list of all restaurants participating in Providence Restaurant Weeks and then start planning where to enjoy your next great meal.  continue reading ›