Following the success of the summer, Federal Hill's "Al Fresco on the Hill" will continue through October, with restaurant seating expanded onto the street on Fridays and Saturdays, from 5–11 p.m. Brought to you by the Federal Hill Commerce Association, "Al Fresco on the Hill" features 25 restaurants setting up on-street dining within two closed sections of Atwells Avenue — from Bradford Street to Dean Street and from Dean Street to Lily Street. 
Reservations are required and all restaurant guests are required to follow state guidelines for masks and social distancing.
Full List of Participating Restaurants: 
Angelo's Civita Farnese Restaurant, Bacco Vino & Contorni, Cassarino's, Constantino's Venda Bar & Ristorante, DaVinci Restaurant & Lounge, Don Jose Tequilas Restaurant, Enoteca Umberto, Federal Taphouse & Kitchen, Harry's on the Hill, Lucia's Mexican Restaurant, Massimo Ristorante, Nami, Nara Lounge & Restaurant, Opa, Pane e Vino, Plaza Bar & Kitchen, Providence Oyster Bar, Pure Lounge, Rock & Rye, Roma Ristorante, Saje, South Beach Restaurant, Tavolo Wine Bar & Tuscan Grille, Trattoria Zooma, and Venda Ravioli.
Participating PWCVB Partners: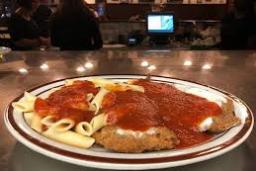 Founded 94 years ago, Angelo's has been a fixture on Historic Federal Hill in Providence featuring... Learn More ›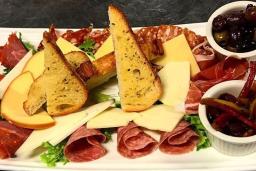 Cassarino's Ristorante on Historic Federal Hill has established itself as one of Rhode Island's... Learn More ›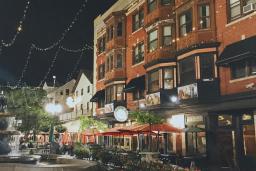 Authentic Italian restaurant on Federal Hill, serving classic Italian cuisine with contemporary... Learn More ›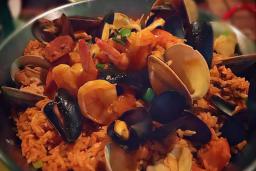 Don Jose Tequilas offers delicious dining and takeout to Providence, RI. Don Jose Tequilas is a... Learn More ›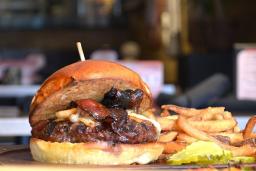 With a creatively constructed menu and more than 50 craft beers on draft and bottles, The Federal... Learn More ›
Harry's Bar & Burger offers real good food at real good prices. Harry's "fast slow food" is made... Learn More ›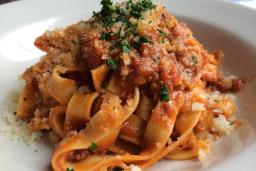 Il Massimo brings the quintessential Italian trattoria to Providence's Federal Hill neighborhood,... Learn More ›
NAMI a Japanese sushi and fine dining restaurant, offers a contemporary twist on traditional... Learn More ›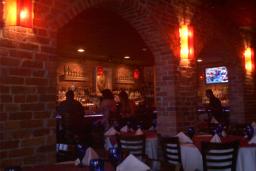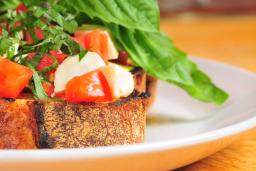 Pane e Vino is an upscale casual restaurant and wine bar located in the heart of Historic Federal... Learn More ›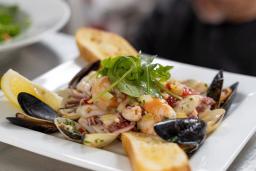 Outdoor dining available beginning Thursday, May 21. The menu at Plaza Bar & Kitchen offers a raw... Learn More ›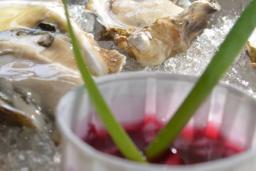 Providence Oyster Bar, the leading seafood restaurant in Providence, exemplifies the freshest in... Learn More ›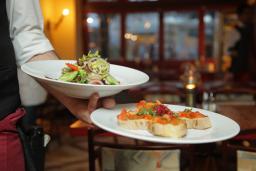 Authentic and Innovative Italian Cuisine, along with grilled steaks, seafood and hand crafted... Learn More ›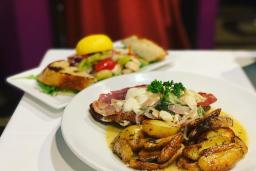 Zooma's upbeat, modern atmosphere adds a new twist to Italian trattoria style by offering... Learn More ›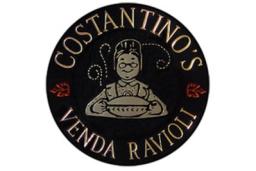 We are located in the heart of Federal Hill where we market our authentic Italian food and other... Learn More ›
Federal Hill Gallery
click on the image for restaurant info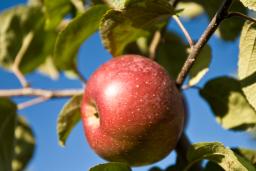 Fall is almost here and with it comes the apple- and pumpkin-picking season. Plenty of people like Learn More ›