Weather is looking great for us here in RI for Monday's partial solar eclipse! Even though our state is not in the path of totality, it is still going to be a great thing to see ... IF you have proper eyewear. No one should ever look directly at the sun without proper eye protection, as you can seriously injure your eyes. Some ask, "Aren't my sunglasses proper eyewear?" No! Special eclipse glasses are needed and hopefully you have yours.
If you do not have your eclipse glasses, there are lots of places that are making them available on the day of the event on Monday, August 21. One spot is the Museum of Natural History in Roger Williams Park in Providence, which is hosting a celebration with family fun eclipse activities. The partial solar eclipse maximum occurs at 2:47 p.m. Solar eclipse viewing glasses will be provided to museum visitors on the day of the event. Visitors must be present to receive the solar eclipse glasses. Be part of history and come to the museum for this special event!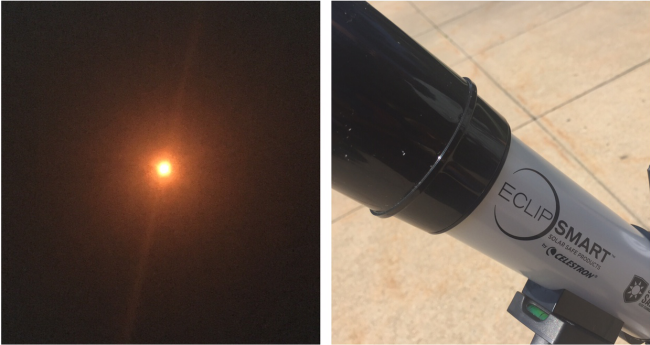 Lots of local libraries and the Frosty Drew Observatory in Charlestown are some other locations hosting eclipse programming. 
So what is a solar eclipse?
A solar eclipse occurs when the moon passes between the Earth and the sun, causing the moon to temporarily cast its shadow on Earth. A total solar eclipse has not been visible from the United States since 1979, which has some astronomy fans referring to this event as the "Great American Eclipse." Solar eclipses are common, about two to four per year, but the ground covered by totality is only 50 miles wide. However Monday's solar eclipse, with totality being visible from the NW to SE and the partial eclipse visible throughout the United States, is a rare occurrence. After the August 2017 total solar eclipse, the next total solar eclipse that will be visible from Texas to Maine is on April 8, 2024. (Information provided by https://eclipse2017.nasa.gov/)