Ninety-six percent of Rhode Island businesses are small businesses. Small local businesses are Rhode Island's largest employer and the greatest source of job creation. They also shape the character of our communities, making them the places we love to live.
No one knows and loves Rhode Island small businesses more than Rhode Islanders! In honor of National Small Business Month, Buy Local RI is accepting nominations for our inaugural Golden Chicken Award honoring local Rhode Island small businesses. Take the opportunity to show your appreciation for your local baker, plumber or widget maker, and tell us why they deserve to be recognized.

The top-nominated small businesses will receive not only tremendous praise and prestige, but a select few will receive a *very* special delivery of their award and #buylocalRI swag. Submit your entry via Twitter, Instagram, Facebook or email by May 25.
Everyone who submits a nomination and sends a personal mailing address will also receive complimentary #chickenswag! If the local business you nominated wins a Golden Chicken Award, we will invite you to join us to deliver the award.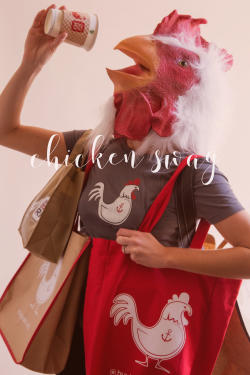 Over 100 nominations submitted for the Golden Chicken Award thus far! Tell us who your favorite local small business is and we will send you some free #chickenswag. Simply reply to this tweet or for more info visit https://t.co/3WGWicVqCK pic.twitter.com/40RSGCGcga

— Buy Local RI (@buylocalri) May 9, 2018