Love is in the air! You can feel it just about everywhere. Hey, that's what Valentine's Day will do to you! Romance novels seem to fly off the shelves during the month of February. There's just something about a happily-ever-after that warms your heart.
I started writing romance novels last year with the hopes of self-publishing one novel by the end of 2021. However, once I started writing, I couldn't stop, wrapping 2021 with five published romance novels, all based right here in Rhode Island.
If you're a romance reader you're going to fall in love with the characters throughout the series. Locals will also enjoy recognizing Rhode Island landmarks and, not to mention, the sweet, small-town love story unfolding page after page.
"Love On Air," my latest romance novel, will be released on Valentine's Day (February 14) and is sure to bring a smile to your face, as well as a pitter-patter to your heart.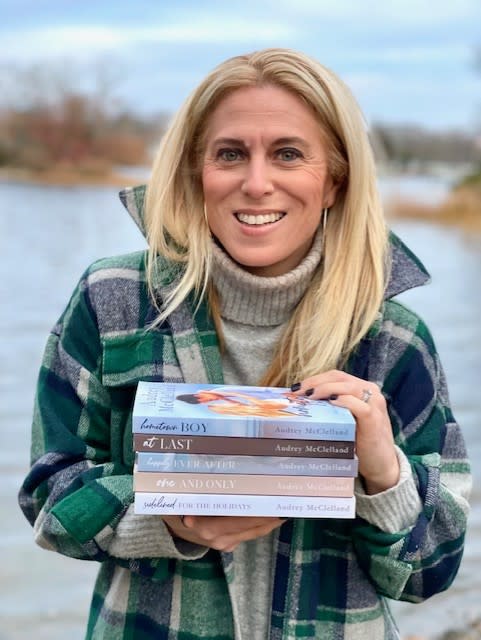 Here's a look at the upcoming "Love On Air":
What happens when you have to work with the man who broke your heart?
Moving back to Rhode Island is something Sydney Shane never imagined doing, but scoring the morning anchor position at WPVD is too good to pass up. This job will elevate her career. Alex Weston, the high school sweetheart who betrayed her seven years ago, is an anchor there, too.
Over the last seven years, Alex Weston has built a reputation of being Rhode Island's most eligible bachelor. He's the perfect package, and everyone wants him.
When they are assigned to cover the same project, Sydney tries her best to stay away, but it's impossible. Alex is fine with it because it's his chance to tell her the truth about their past.
Sydney's left wondering — is he the ladies' man everyone tells her he is or is he the sweet boy she loved in high school? Either way, she's falling for him again and doesn't know what to do.
If you're new to my novels, be sure to check out: "Hometown Boy," "At Last, Happily Ever After," "One and Only," and "Sidelined for the Holidays."
Also Check Out ...

Planning your Valentine's Day? Find special romantic getaways going on in Providence, view our events calendar, and get info from the GoProvidence. continue reading ›