Quidditch may have its origins in a children's fantasy book, but to those who play the Harry Potter inspired ball game, it's as serious as a lecture from Severus Snape.
What began as a novelty on college campuses at the height of Pottermania, has grown into an established sport that's far from geeky. Teddy Costa, who manages the Rhode Island- and Massachusetts-based Revolution Quidditch, described competitive quidditch as a full-contact mix of rugby, dodgeball and lacrosse. "It's a physical game," he says. "If you can't take a hit, you won't stick around."
From Oct. 26–27, up to 400 athletes will be steering their broomsticks toward Rhode Island, which is hosting the 2019 U.S. Quidditch Northeast Regional Championships. Sponsored by the Rhode Island Sports Commission, the two-day tournament at the Bend Street Athletic Complex in Warwick will see more than 20 college and club quidditch teams — including Revolution Quidditch — competing for a shot at winning the U.S. Quidditch Cup in West Virginia next spring.
Unlike in the book and movies, there's no flying in competitive quidditch. But many of the game elements will be familiar to Potter fans, including the fact that players have to run with broomsticks between their legs at all times. During the game, the mission of the "chasers" is to elude the dodgeball-wielding "beaters" and goalkeeper to score points by throwing a ball through one of three hoops on either end of field. Even more points can be earned by capturing the elusive "snitch," a neutral player who appears on the basketball court-sized playing field late in the match.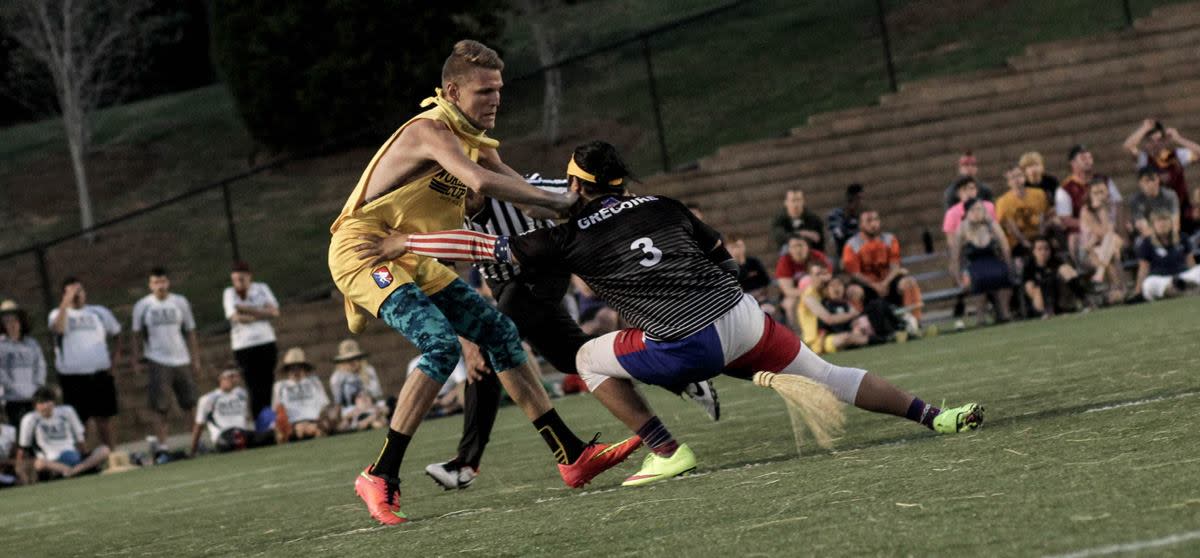 Admission to the Northeast Regional Championships is free and open to the public. In addition to the games, festivities will include youth quidditch instruction on both Saturday and Sunday for elementary, middle and high school students. Prospective players don't have to sign up in advance to participate but will need to visit the headquarters tent to sign a waiver.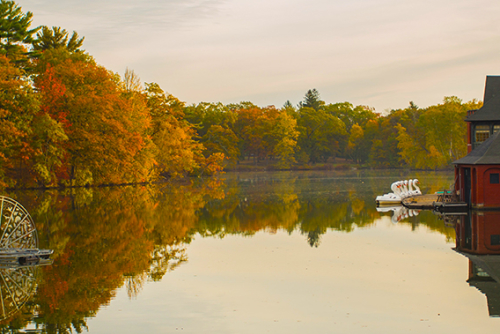 After the hot summer, I think we're all looking forward to the cooler months. One thing that... Learn More ›