If you're looking for a family vacation close to home, I've got some info for you.
A couple of weeks ago, my family had such a great fun-filled staycation in Providence! We live in Bristol, Rhode Island, and I'm always trying to find fun things for us to do nearby. This time, my husband, two youngest children and I spent the night in Providence.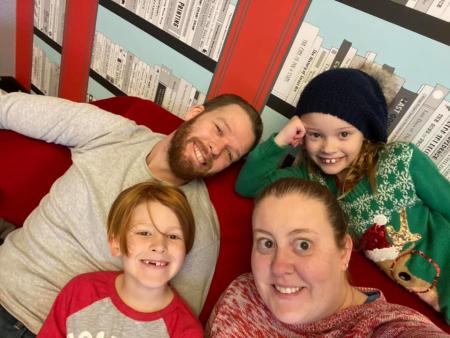 We stayed at the Graduate Providence, which has been so nicely redone since our last stay when it was the Biltmore. The renovations have made the hotel very hip and cool. We all loved the warm muffins and atmosphere at the connected Poindexter Coffee the next morning, where I also enjoyed a yummy latte.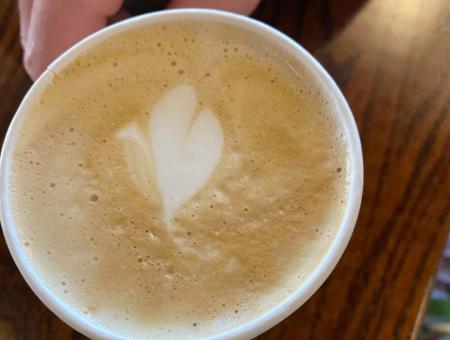 We took the short walk from the Graduate to Dave & Busters in Providence Place. The kids got to play the arcade games for a few hours, while my husband and I watched the Patriots game on the big screens (and enjoyed some drinks and apps).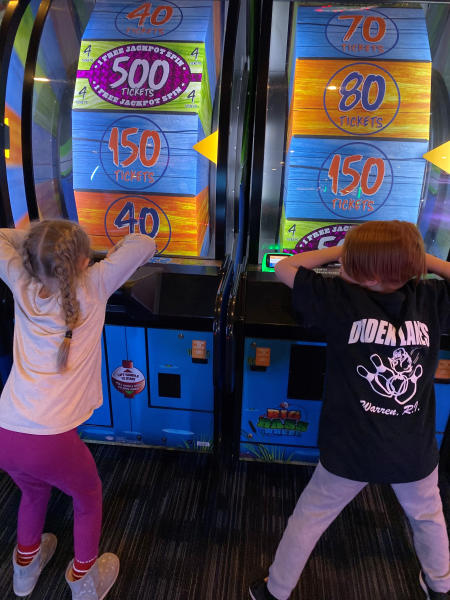 In the evening, the kids loved looking out of our hotel window to the view of people ice skating and riding the ice bumper cars at the BankNewport City Center across the street. The next day they had a blast on the ice bumper cars themselves! Here's a tip that we discovered — book the ice bumper cars ahead of time. I was also told that they book up quicker in the morning than in the evening sessions.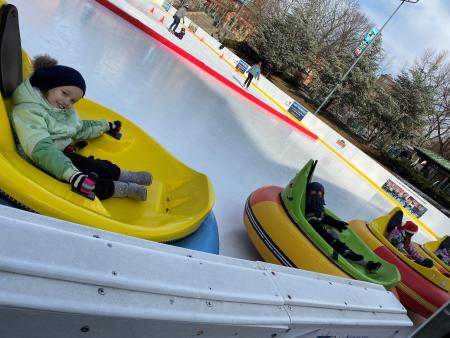 We ended the stay with a short eight-minute walk to the Cheesecake Factory for some lunch. The four of us had such a great visit to Providence that maybe next time we'll stay an extra night.