With a large number of Irish-Americans, Rhode Island celebrates Saint Patrick's Day in a big way. Perhaps one of the best-loved traditions is the one-day, whirlwind tour of the Providence Police Pipes and Drums. Nearly 20 law enforcement professionals, decked out in kilts and other authentic finery, cut a plaid swath through Rhode Island, performing for hundreds of green-clad revelers. Here's where they will be on Saturday, March 17.
3 p.m.         Bradley Café, 571 Admiral Street, Providence
4 p.m.         Thirsty Beaver, 45 Cedar Swamp Rd., Smithfield
5:30 p.m.    Whiskey Republic, 15 Bridge St., Providence
6:30 p.m.    Crossroads Pub, 133 Market St., Warren
7:30 p.m.    Judge Roy Bean Saloon, 1 State St., Bristol
8:30 p.m.    Dublin Rose, 940 Fall River Ave., Seekonk, Mass.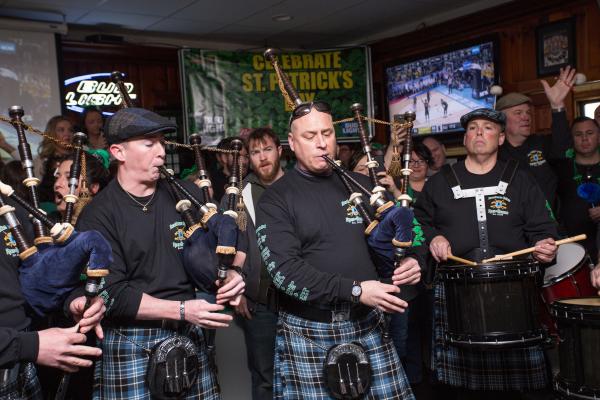 The group typically raises funds at each performance and donated $600 to children's cancer charities after last year's tour.