The Providence Flea is an award-winning community market held outdoors every Sunday, June 6 through Sept. 26, from 10 a.m. to 3 p.m., across from 345 South Water Street in downtown Providence, RI. It's always free to enter with plenty of free, on-street parking.
Here are five reasons you should visit the Providence Flea this summer: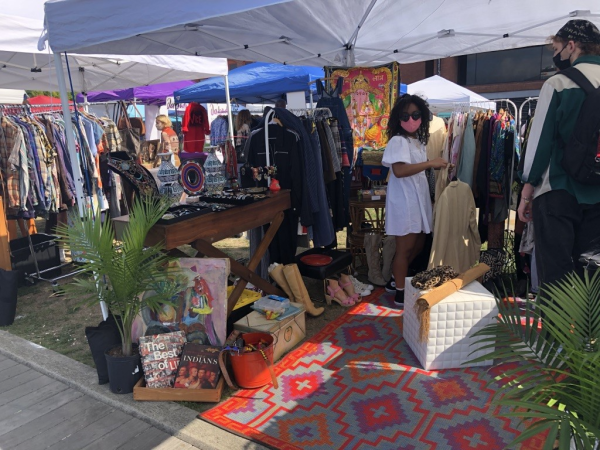 1. Local Vendors
Part urban treasure hunt, part indie-maker market, you never know what you'll find at the Flea ... and that's what makes it so irresistible. Head down to South Water Street to support a burgeoning community of local vintage vendors, artisans, makers, bakers, food purveyors and live musicians. Vendors are carefully selected, small and micro-businesses, and their wares are hand-picked, homemade, handcrafted and small batch. The lineup changes weekly, and the Flea is constantly hunting for new and cutting-edge talent. If you want it fresh and you want it first, the Flea will quickly become your summer go-to market.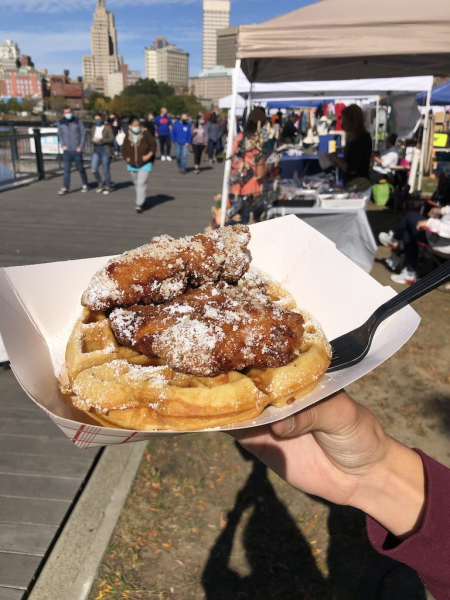 2. Street Eats
Grab a bite while you shop from some of the state's favorite food trucks and carts participating throughout the summer. A popular foodie destination with made-to-order, locally sourced menu items makes for a mouthwatering brunch or lunch spot. On any given Sunday you might find loaded hand-cut fries, Angus burgers, cheesesteaks, fresh salads, specialty sandwiches, cheese-stuffed hot dogs, Asian fusion, locally made ice cream, fresh pastry, fruit tarts and chocolate desserts, and hot and iced artisan coffee drinks.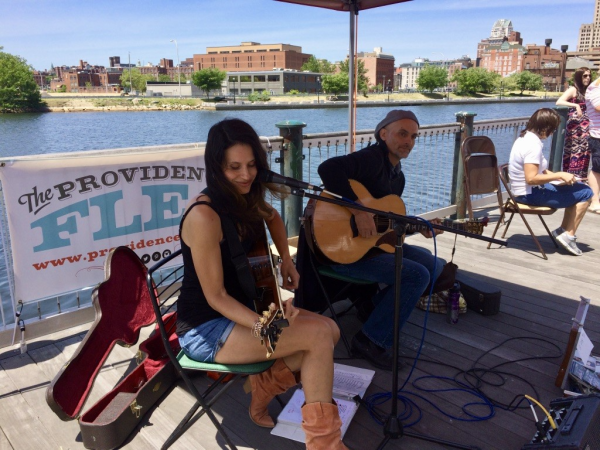 3. Live Local Music
We're bringing back local music as soon as it's safe to do so. The Sunday vibe includes a variety of local musicians and singer/songwriters who play the Flea unplugged every week. Acoustic pop and covers, acoustic jazz, classic rock covers or toe-tapping old-timey banjo and ukulele played at just the right decibel level makes for a sweet Sunday stroll along the scenic boardwalk and the Greenway.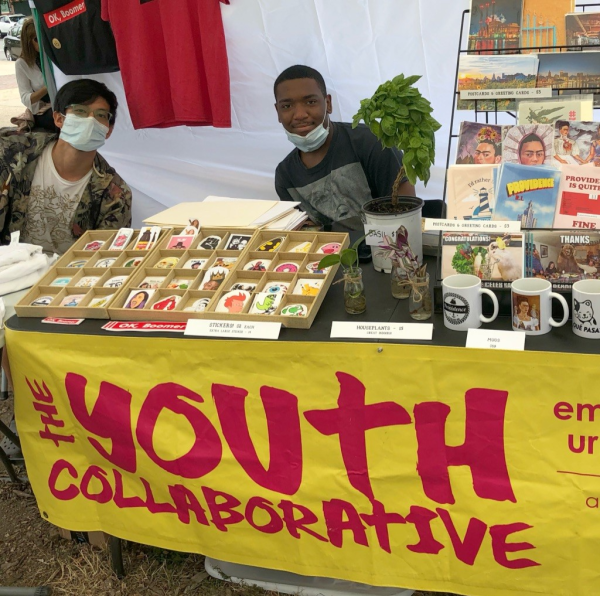 4. Community Vibes
Since its opening in 2013, each week the Flea has featured as our guest a different, local nonprofit that dedicates its work to better our community and our world. In the past, we've brought in the area's well-known community theaters, art galleries, a local museum, animal rescue groups, youth arts and advocacy groups, LGBT organizations, and university student-run nonprofits.
 

5. PVD Skyline
It's small but it's ours! Enjoy the best, unobstructed view of the skyline from the Flea's vantage point along the scenic boardwalk. This is the Flea's ninth outdoor season along the river in downtown Providence, and we can't wait to see you!