RI VegFest, the Ocean State's only fully vegan festival, returns to the WaterFire Arts Center on February 4–​5, showcasing plant-based foods, beverages and businesses. The two-day celebration of compassionate plant-based eating and living is sponsored by Narragansett Beer, Vedge Your Best podcast, Bootstrap Compost, Topo Chico, Hungry Ghost Press, Plant City, Vegan Power Co/Vegan Power Fright, Trinity Beer Garden, Spirit of Change and Sam's Soulutions.
The 2023 vendor and exhibitor lineup features more than 85 local and national vegan/vegan-friendly brands from 10 different states. Attendees will be able to sample vegan food and beverages, shop vegan products and learn more about the benefits of a plant-based lifestyle. This year's local vendors include Wildflour Bakery, Thrive Tribe Cafe, JA Patty, High Tide Mushroom Farm, Plant City, Basil & Bunny, Pianta and more. The full list of restaurants, food producers, artists and makers can be found on the RI VegFest website.
"As a vegan of over 25 years, it has been amazing to see the options grow and expand in both Rhode Island and around the country," says RI VegFest's founder, Robin Dionne. "We are looking forward to our third annual RI VegFest, where food lovers of all backgrounds can eat, shop and learn from local favorites and some exciting new businesses."
RI VegFest has partnered with local compost processor, Bootstrap Compost, to help ensure that as much waste as possible will be diverted from the landfill and transformed into useable soil. The event will use as many fully compostable products as possible.
Get your tickets today at www.rivegfest.com before they sell out!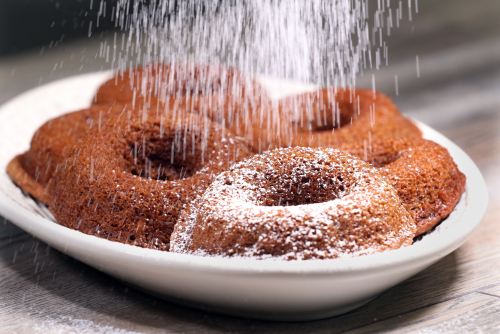 GoProvidence.com and the Providence Journal bring you Small Bites: Easy-to-Digest Recipes. Knead Learn More ›