The Providence Pedestrian Bridge is an amazing new landmark for the city of Providence. The bridge connects Providence's East Side, full of shops and dining options, to the Innovation District, with its bustling businesses and facilities like the new Wexford Innovation Center.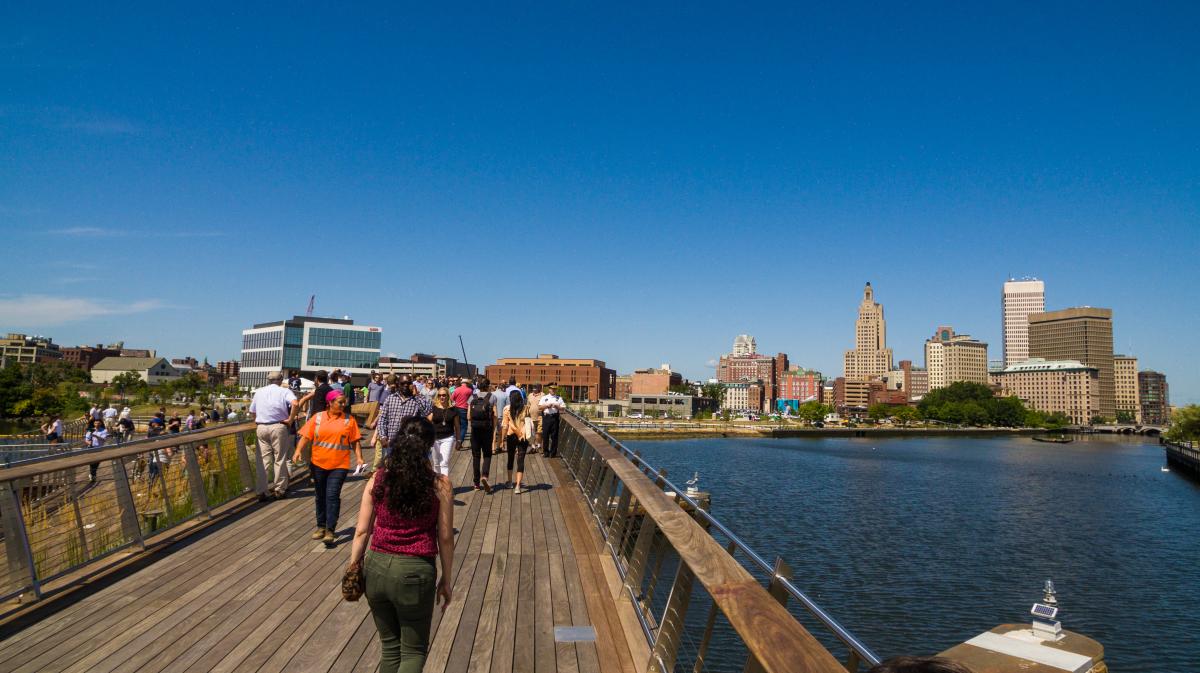 You'll find restaurants on the east side of the river, including Hemenway's, Dave's Coffee and the newly-opened Plant City, along with shops all along South Main Street. Check out our East Side Historic Walking Tour Map here. On the west side of the bridge, you'll find the Jewelry District with plenty of historic landmarks to visit. Check out our Jewelry District Historic Walking Tour Map for more!
Bridge Location: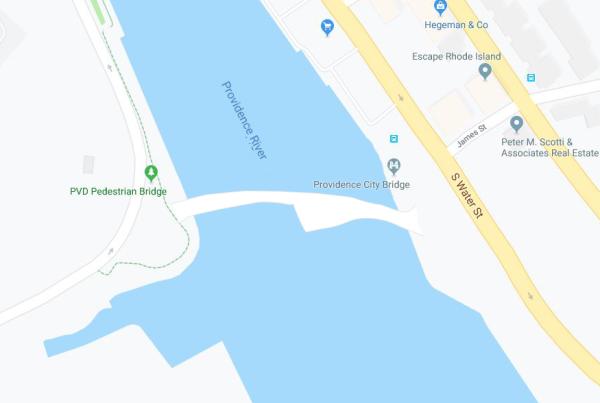 This new bridge has already become the perfect spot to take pictures. Check out these awesome photos from Instagram:
Also check out ...

How did Providence, Rhode Island become the "Jewelry Capital of the World"? The first steps by Nehemiah Dodge and Jabez Gorham in the late 18th century happened outside of the Jewelry... continue reading ›

Walk timeworn streets and chart the city's growth on foot with this historic walking tour. continue reading ›