Visiting Gillette Stadium for a concert or football game? Here's five reasons to stay in Providence:
Jump to:
1. We're close ... like really close
Gillette Stadium is only 20 miles away and a 30-minute drive from downtown. Don't believe us? Ask Google Maps. Google knows everything.
2. There's more than one way to get there

In addition to driving, there's direct train service to the stadium for big events like the Army-Navy Game presented by USAA and New England Patriots games.
3. We're affordable
Providence — and nearby Warwick — offer lots of things you'll find in a bigger city, like great hotel rooms and nationally known restaurants, without a big price tag. Save those hard-earned dollars for souvenirs ... or nachos. Definitely nachos.
4. You can take over the town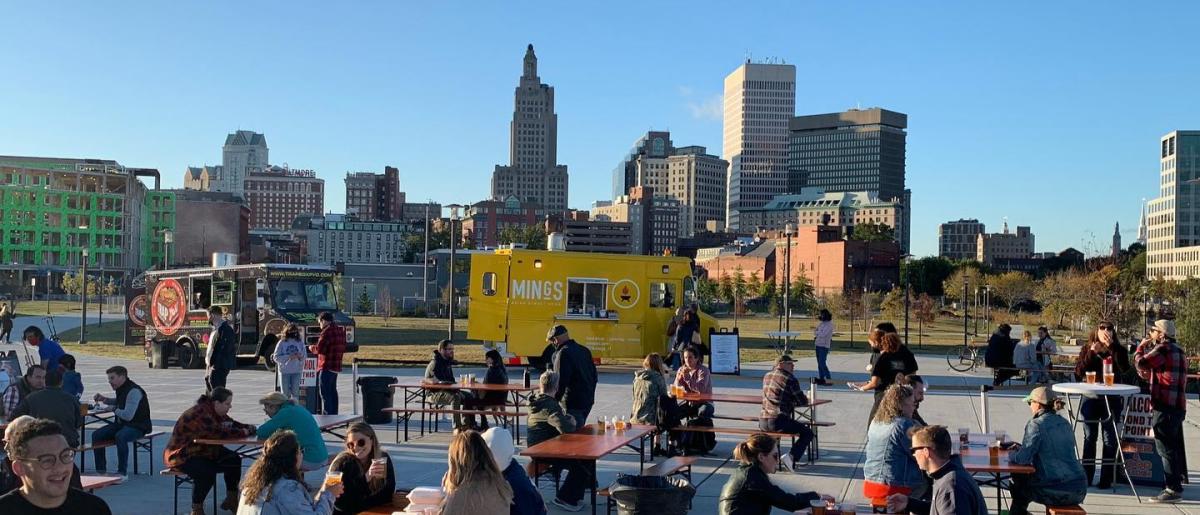 Whether it's Navy Blue, Army Green, your favorite team jersey or a sleeve full of Taylor Swift bracelets, fans can be a big fish (or Dolphin, get it?) in a smaller pond here in Providence.
5. We want to welcome you
We're so fortunate to have Gillette Stadium in our backyard. We are honored to be welcoming servicemen and women and veterans in December, and we love hosting sports fans and concertgoers year-round.
Need a hotel room in the Providence area? Find them here.

Providence is an incredible sports city. There's plenty of activity nearly every weekend at the Amica Mutual Pavilion from October through April, and Gillette Stadium is just a quick 30-minute drive away. You'll find plenty of spots in the city to grab a bite while cheering on your favorite team.