Fall is in the air and with it comes everything apple and pumpkin. You know it by the endcaps of the grocery stores: applesauce, apple cereal, apple and pumpkin pie mix, pumpkin hand soap and even pumpkin aftershave (yes, it's a thing, I checked).
Now, if you're not in the mood for the basic PSL (aka pumpkin spiced latte for autumn amateurs), we found some delicious cocktail recipes that will get you into a fall mood.
Apple Orchard — Salted Slate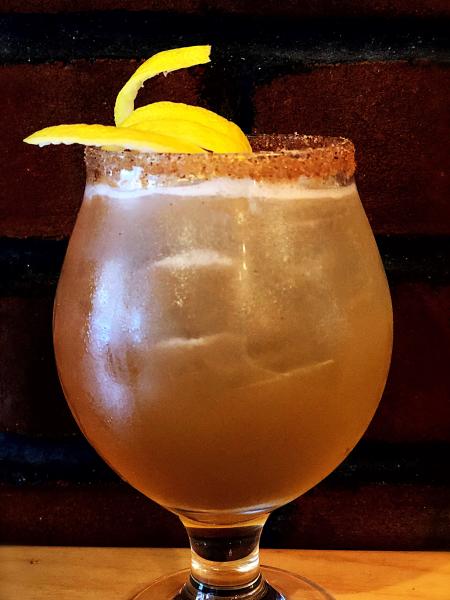 This crisp apple cocktail has a bit of a spice to it, and we're not just talking nutmeg. Chef Ben Lloyd of The Salted Slate cooked up this concoction with the smokehouses that run at apple orchards in mind. He adds mezcal, the smoky cousin of tequila, to the mix to give it a smooth, woody flavor.
Along with vanilla bean-infused vodka, simple syrup, ginger, Corsican quinquina and apple cider, this drink has everything going for it. And to top it off, Chef Lloyd finishes it with a brown sugar nutmeg rim and a lemon twist.
Autumn Barbados Campfire — Sarto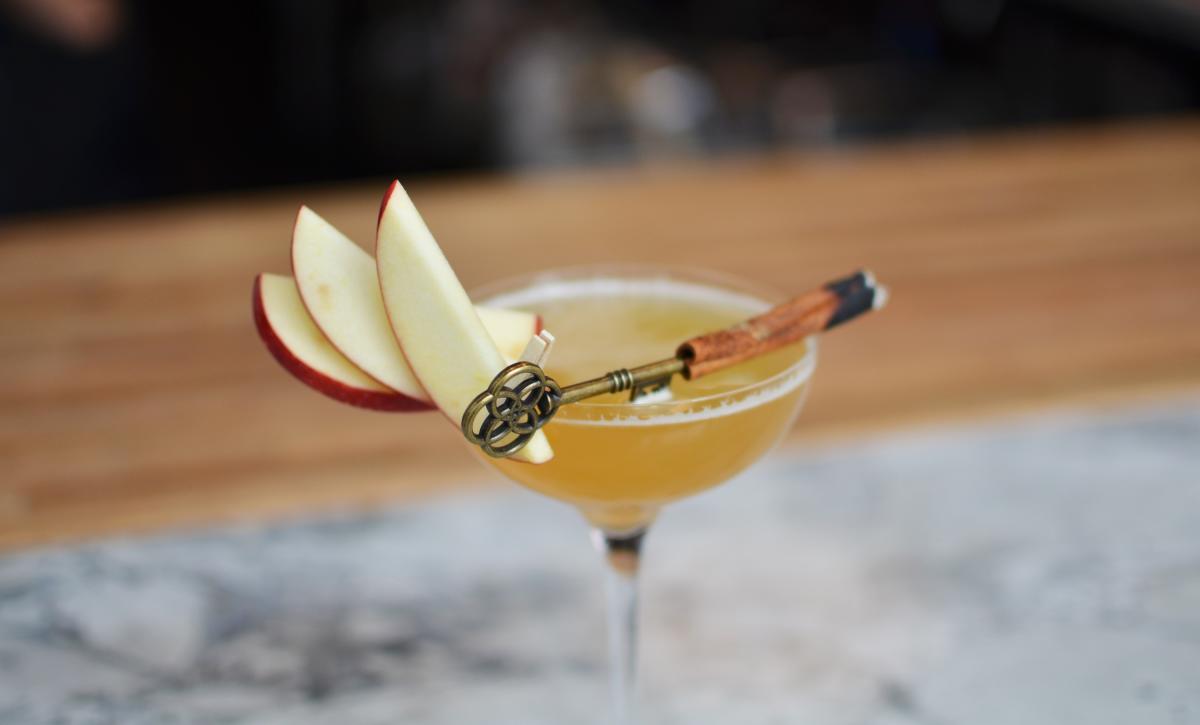 When you think of the Caribbean you don't always think of autumn — sunshine and beaches come to mind — but this drink mixes both together seamlessly.
The mixologists at Sarto have put together an elegant cocktail that perfectly marries Caribbean spices and apple. They start with Plantation 5 Year Barbados Rum, add Amaro Nonino Quintessentia and Larressingle VSOP Armagnac. After that comes the cinnamon simple syrup, Bar Keep Apple Bitters, Angostura Bitters and finally some lime juice.
As you can see, they finish it off with apple slices and a stick of cinnamon. We hear that tiki torches and campfires go together well. You'll just have to wear a hoodie with that hula skirt.
Port of Providence — Courtland Club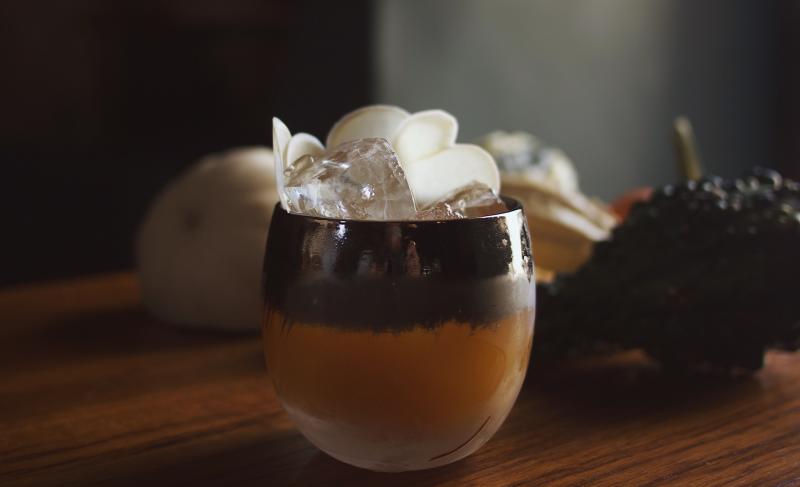 Now if you're in the mood for a pumpkin fix, this drink will surely fill the need. The Port of Providence cocktail from Courtland Club starts with white port, a nutty and acidic low-proof spirit, and is then paired with a vanilla-heavy bourbon and pumpkin honey. Whether you're cozying up to this drink or sharing with friends, it's the perfect way to welcome the fall.
Check out the Port of Providence as an off-menu special at the Courtland Club for a limited time. 
More for the Fall ...

After the hot summer, I think we're all looking forward to the cooler months. One thing that gets continue reading ›