Fall is in the air and with it comes everything apple and pumpkin. You know it by the endcaps of the grocery stores: applesauce, apple cereal, apple and pumpkin pie mix, pumpkin hand soap and even pumpkin aftershave (yes, it's a thing, I checked).
Now, if you're not in the mood for the basic PSL (aka pumpkin spiced latte for autumn amateurs), we found some delicious cocktail recipes that will get you into a fall mood.
Apple/Anise — Marcelino's Boutique Bar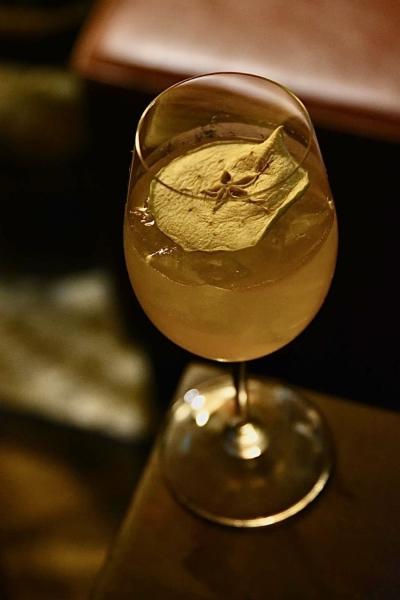 Escape the brisk fall air as you mentally check out on a Mediterranean vacation with every sip.
From the newest cocktail bar in the capital city, the Apple/Anise cocktail from Marcelino's Boutique Bar represents the sweet side of autumn. Medium-strong and well balanced, this drink features Maison Rouge VS Cognac, apple brandy, house-fermented apple, honey, lemon, prosecco and arak — a traditional Lebanese spirit made from distilled grapes and anise.
Autumn Sangria — Sarto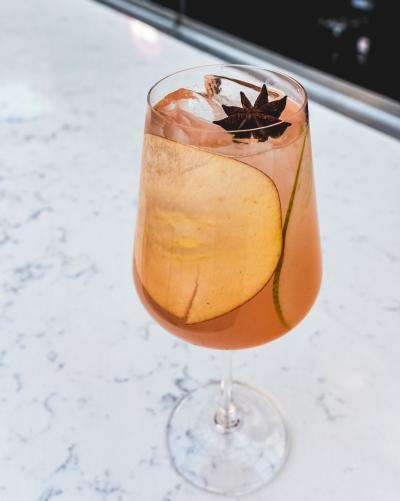 How many fall favorites can you possibly fit into a single glass? The mixologists at Sarto found a way to combine staples such as pumpkin, apples and spice into their Autumn Sangria. They start with pinot grigio, add vanilla vodka, Campari liqueur, and finally pumpkin pie simple syrup. As you can see, they finish it off with apple slices and star anise. 
Salted Plum Old-Fashioned — Courtland Club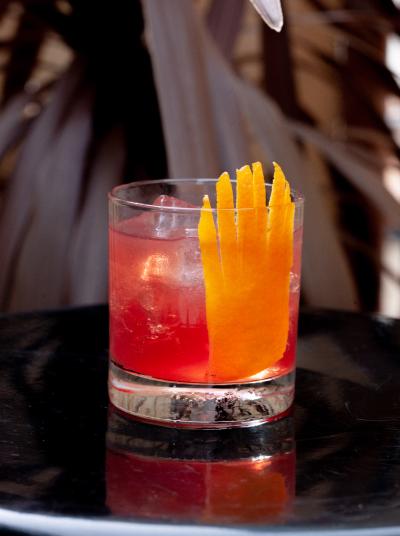 Now if you're looking for your cocktail to be served up with a side of speakeasy mystique, Courtland Club has you covered year-round. Their fall specialty cocktail is a Salted Plum Old-Fashioned created by beverage director Laura Ganci. It features bourbon, housemade plum syrup, birch-smoked sea salt, angostura and plum bitters, and orange oil. This play on the classic Old-Fashioned is made unique by incorporating local stone fruit. Sweet vermouth is poured in with simmering plums to add depth of flavor. A pinch of birch-smoked sea salt gives it a subtle salinity.
More for the Fall ...

Rhode Island is seen as the smallest state with the longest history. Tracing back to the 1636 foundation of Providence by Roger Williams, it was the first colony to renounce its allegiance to the... continue reading ›