This week, Providence is welcoming the annual gathering of the Northeast Retail Lumber Association (NRLA). More than 3,000 members and exhibitors will converge on the Rhode Island Convention Center and downtown hotels for education, networking and business-to-business engagement. This is the first time NRLA will meet in our capital city and they are scheduled to be back at the same time next year. While Providence regularly hosts large-scale conventions and expos, this particular group resonates with me. As CEO of the PWCVB, I try to get involved in meeting and convention development whenever necessary. In the case of this group, I took an interest early in the solicitation process for a variety of reasons: it meets during a need period for our hotel community; it utilizes every inch of the RI Convention Center; and I have a personal relationship with one of their members who ended up playing a key role in helping us secure the business. After nearly seven years of proposal presentations, site inspections, face-to-face meetings, a few failed attempts and ultimately successful negotiations, we will finally reap the fruits of our collective labors.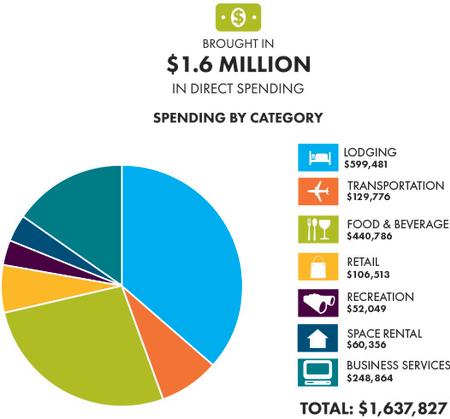 With direct spending for this group estimated to be over 1.6 million, the RI Convention Center and area hotels will certainly be major beneficiaries of NRLA activities, but the economic impact will be felt far beyond those entities. Numerous area restaurants will host official functions, and dozens more will see increases in reservations due to delegate and exhibitor dining and entertainment. Transportation providers - from charter bus lines to taxi services and trucking companies - will shuttle people and goods throughout the area for the duration of the event. And the list goes on … food and beverage wholesalers, cable and internet providers, retail outlets and more will all realize gains.
As we like to say in our industry, Meetings Mean Business and thanks to our friends at NRLA, we will really be in business next week in Providence and Rhode Island. If you want to help the Rhode Island economy and bring a meeting to Providence, visit RecommendRI.com.