It started with an ache. A constant nagging, bearing down on the back of the neck. The chef at Chez Pascal & The Wurst Kitchen was uncomfortable. A situation not even worthy of a moment's pause in a day filled with much more important issues. So perhaps the notion seized him during an unusual opening for free thought in an otherwise fully-booked mind. His enthusiasm is contagious, and before you know it, you too become swept up in the hoopla and find yourself running just as eagerly to the finish line of whatever mission has been set in motion.
Fast forward, Matt created a pattern and aligned himself with a professional cutter and seamstress, folks right next door in New Bedford. Off to the races we went and now are the proud peddlers of aprons in search of homes for our wares. 
"Why Chezpron?" you ask. Well, the restaurant that Matt and I own in Providence, Rhode Island, is called Chez Pascal & The Wurst Kitchen. Referred to as Chez for short. We circled back and forth for a name for the apron and landed on a tainted form of Chez mixed with a little playfulness. House of Apron … or, more literally, the House of Pron. Hmmm.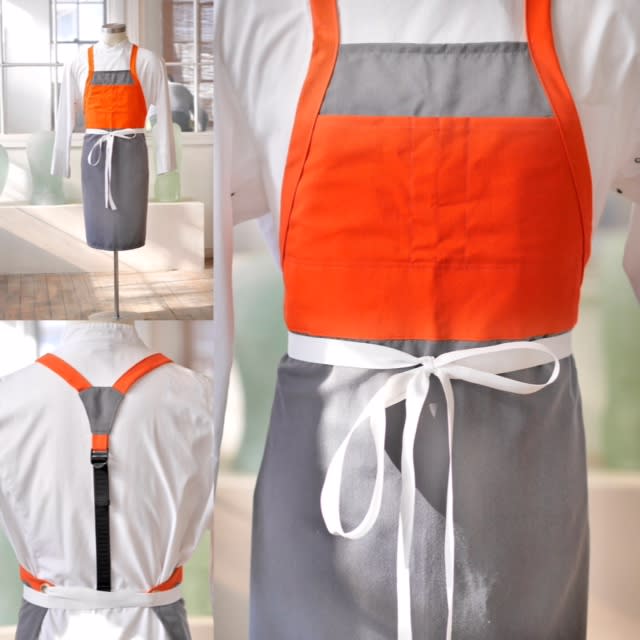 It is different, as was Matt's intention. But we think once you put it on and strap yourself in it, you will find that the most wonderful part about wearing a Chezpron is that you won't even realize you are.
Visit chezpron.com to purchase. Chezprons are also available at Stock Culinary Goods.