The Soaring Eagle Zip Ride has reopened in the Explore and Soar area at the Roger Williams Park Zoo in Providence, RI. 
The Soaring Eagle Zip Ride takes riders 115 feet above the earth, offering a terrific view of the city of Providence out to Narragansett Bay in comfortable side-by-side seats. 
Here is the upcoming schedule for Soaring Eagle Zip Ride:
April: Weekends only, open daily during Providence School Vacation Week (April 18–22)
May: Weekends only, plus open Memorial Day
June–August: Open daily
September & October: Open weekends only, plus holidays
Zip Ride tickets are sold on-site only at the Explore and Soar ticket booth. All riders must purchase a ticket to the Roger Williams Park Zoo as well in order to experience the Zip Ride.
The ride is weather permitting and is $12 per ride or $10 for Roger Williams Park Zoo members during the day. Some restrictions apply. Check their website for up-to-date prices during special events.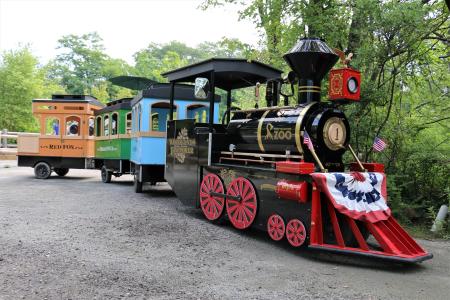 The Explore and Soar area is located behind Hasbro's Our Big Backyard and also features a train ride through the woodlands. Guests may purchase tickets for the train, along with the Zip Ride, in this area.
Also Check Out ...

In Providence you can do your own thing. Sample the latest dishes at a red-hot restaurant. Score a one-of-a-kind find in distinctive neighborhood shops. We've got tons of... continue reading ›